Melina Sandoval
event planner , wedding planner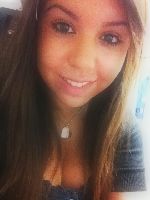 San Diego, CA
619-339-1856
hiimelina22@yahoo.com
Hi, I'm Melina S. I always had an eye for the beautiful. Born and raised in sunny California, I studied at San Diego City College before realizing it wasn't for me. Throughout high school I was always criticing the school events my peers put on. I took it upon myself to create events,and fundraisers for the school that everyone could ( and did!) enjoy. I fully speak two languages, Spanish, English and a bit of French.
I finally pieced together my passion and talent for special event planning while in my last year of high school . I played a key role in planning a variety of school events including fundraisers, spirit weeks.
My overall goal is to become one of the most sought after Event Planners. I want each and everyone of my clients to have as much at their event as I had planning it.
Services
Mind blowing ,jaw dropping events that will leave you in awe.

From the very first ideas to the ultimate experience, your event will have style.For an event that brings together your colors, textures, taste, and venue in ways you've never imagined.

Weddings
Bridal Showers
Birthday Parties
Anniversary Parties
New Years parties
Private Parties
Theme Parties
Baby Showers
Bar & Bat Mitzvah
Baptism and Communion
Graduation Parties
Holiday Gatherings
Renewal of Vows
Testimonials
" Everyone raved about the decorations for my daughters birthday and I couldn't have been happier with how everything went"
Abel Pacas