Cate Swinfen
event planner , wedding planner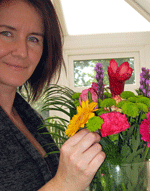 Stratford Upon Avon
07973 159683
cate@camelliaevents.com
Excellence as standard.

As a Red Rose symbolises love, and Jasmine symbolises good luck, the Camellia stands for excellence, which Camellia Events strives for in every service we provide. Whether we are just lending a helping hand, a shoulder to lean on or a full wedding/event planning service, you can be assured that your occasion will have our full detailed attention and will become a cherished memory for both you and your guests.

At Camellia Events we recognise that every client is unique, and we aim to bring your dreams to reality whatever they may be (We love a challenge!).
We specialise in weddings, however we also arrange other memorable occasions for example birthdays, anniversaries and corporate events.
Services
Here is a small selection of the services we provide, if there is a service you require but it is not listed please do not hesitate to contact us.

We always attend our events with an emergency kit which is available to all attendees.

Full wedding planning

- We will be there from the very beginning, designing a bespoke wedding which reflects you as a couple and aims to fulfil your dreams. You will be in control all the way through, but with the ability to sit back and relax whilst everything is done for you! We are always only a phone call away if a friendly ear is required and we keep you informed every step of the way. We will be there on the day making sure that your wedding meets all of your expectations. Perfect for those with hectic lifestyles.

Assisted Planning
- You have done all the hard work, all the planning, but would rather relax and turn up on your big day, rested and beautiful rather than stressed and tired. We will meet with you around 6 weeks before your wedding and co-ordinate all of your fabulous arrangements. We will liaise with all of your suppliers and venue(s) and finalise with them. We will also go over your day's plans and make sure nothing has been forgotten. Then we will be there for you on the day to make sure suppliers and people are where they are supposed to be! Leaving you free to pamper yourselves as you deserve to.

On the day service

- A back up service for those who have done an amazing job of organising their wedding, but would like the reassurance of having us there on the day making sure that everything goes to plan, leaving the worrying to us rather than one of the guests or family members.
We can also extend the service to the day before for set up if required.

Finding services

- A helping hand when looking for that 'something that you have to have'! Whether it is venues, or objects, we will trawl the universe looking for it on your behalf and come back to you with a selection of options.

Dress finding services

- Ideal for those occasions when an independent opinion is required, dress shopping is just not your thing, or you have no idea what you want while facing what seems like thousands of dresses. We will meet with you and discuss what you are looking for, and then we will go away and narrow down a few options on your behalf. We then invite you out with us to the bridal boutiques where our choices will be waiting for you. You are not held to our choices but often we will inspire that perfect dress!
This can be combined with a limo/car service option to take you and your bridal party between shops, feel like a star for the day and maybe a bit of bubbly too!