Willona Allison
event planner , wedding planner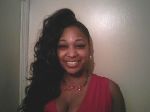 Atlanta, GA
404-821-5929
willonaallison@yahoo.com
OVER THE TOP EVENTS
"Making your event, one to remember"
Greetings! My name is Willona Allison. I'm a professional event planner. It is my ultimate goal to help you plan your next party or event. I fully enjoy creating the best atmosphere suitable to my clients requests. With my expertise and my love for symmetry and perfection, I guarantee your event will be "Over the Top!"
I moved to Atlanta, Georgia in 1998 but I'm originally from Little Rock, Arkansas. I have a daughter, 14, who is the love of my life and a great inspiration. I have always been creative. I sing, dance and have always been a great writer. I'm currently working on a book about life and what I've learned so far in mine. I attended the AMERICAN INTERCONTINENTAL UNIVERSITY for two years. I majored in Video Production and Editing. I've been employed with the same company for thirteen years as a professional licensed bartender and I love my job very much. I've had the pleasure of meeting thousands of people at my workplace over the last decade and it has been a learning haven for me in the field of event and wedding planning. This is due to the fact that my workplace host a party every weekend of the year and I have been involved in the preparation for almost all of them in some form or fashion. This is how I acquired the necessary skills to plan, organize and decorate parties and events over the span of 14 years and I feel quite capable of helping my potential clients have a successful event as well. For me, it's a wonderful experience to see a room go from plain to festive in a matter of a few hours. What's more rewarding, are the satisfied looks on everyone's faces once the job is complete. That is why I love doing what I do. The possibilities are endless. I know with my experince and my passion, I can ensure my clients happiiness.
Services
SERVICES INCLUDE:
1)Consultation (one-hour $50.00)
2)A variety of themes to choose from
3)One-on-one personal attention
4)Delivery for products needed for the Event/Party
5)Reasonable Prices (budget friendly)
6)Clean-up services provided after the event
7)A professional and dedicated event planner
Testimonials
"I have hired Willona for the last three years to organize my birthday parties and she never let me down. Her ability to suprise me is uncanny. I will continue to choose her for her crafty ideas and her great service."
Chloe Vinings, Atlanta, Georgia
"I was so overwhelmed when Willona organized my twin children"s 21st birthday party. I have a boy and a girl. My son wasn't concerned but my daughter was very adamant about how she wanted the room to look. Ms. Allison brought her best to the table. The party was wonderful and I was very satisfied and impressed with her work."
Antoneses Robertson, Marietta, Georgia
"I have had the privilege to work alongside Ms. Allison and I've seen firsthand the level of her dedication to a project. She's always finding new ways to make the event better than expected. I was so inspired that I would occassionally help her put parties together. She always has a vision."
Diamond Phillips, Atlanta, Georgia