Anne Pollock
event planner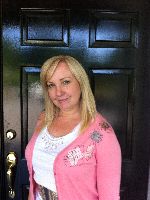 Duncan, BC
250-701-3151
annepollock@shaw.ca
Welcome! I am a party planner in the Cowichan Valley. I love to plan events. I spend a lot of time researching for unique ideas and I enjoy being creative. I also like collecting fun party items and equipment that can be incorporated into special events. My approach is to appeal to all your 5 senses to create an outstanding atmosphere.
I have been planning special events for over 20 years in the Cowichan Valley. I am married to my wonderfully supportive husband Gord, who is always such a good sport about assisting me with my projects! We have raised two children, Alex 19, and Natalie 17.

I have hosted and planned a lot of events and know the Valley and its resources very well. Events include: seasonal and theme parties, teas, bridal and baby showers, wedding decorating, family reunions, bachelorette parties, birthdays, funfair, haunted houses, retreats, grand opening, and office Christmas parties.
Services
Take advantage of my free 1 hour consultation. See if my services can be of use to you and explore what help you might like to buy and take off your agenda.

I can take full responsibility, or bits and pieces, or just supply you with an extra person on the day of the event. It's your event and I'm here to make things easier for you.

My services are $40 hour. I can accomplish a fair amount in 1 hour as I have experience on my side, and I know how to efficiently get what I need done. I am also great at troubleshooting during setbacks.