Amie Harvey
event planner , wedding planner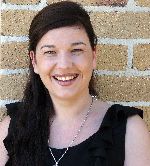 Calamvale
0458012941
amieharvey@live.com.au
The Bridesmaids because every Bride needs one
Hi my name is Amie Harvey
In Christchurch New Zealand I worked in a Wedding venue called Elizabeth House as an onsite wedding and function coordinator – Maitre d.I know and love the wedding industry having worked in it for the past 10 years. I have a vast knowledge and passion for weddings and other such events,loving every part of the planning process from the picking of the venue down to the napkins. No detail is too small or large.
When my family and I moved to Australia in November 2010 I didn't want to let that part of me go, so I enrolled in QC Wedding and Event planning and decided to go out on my own and do what I do best and that is planning.
With my vender relationships I can help get you the best deal,the best value for money, and the best product. I have done the research so you dont have to.
I have a keen eye for detail with a vast knowledge of weddings in all shapes and sizes.
I can help with your day,your way, be it for information on how to get started to planning your day with your vision.
Services
Children's parties
Adult parties
Themed Parties
Conferences
Team building
All things Weddings
I will customize a package that will best suit you
Free initial consultation