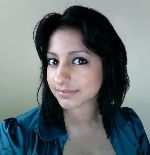 London
ochini@live.com
"Making what you want possible"
A bespoke bouquet Maker & Designer. I specialize in handmade fabric roses which are customized to the clients requirements. For appointments I make house calls or a meeting place of your choice. I provide in and around London.

Please visit
www.facebook.com/ochiniroses

or

www.ochini.co.uk

For wedding show updates visit the facebook page.
Working part time as a sales assistant made me realise I enjoyed helping people. I'm quite a 'Hallmark' character so I understand the importance of keeping sentimental values. Being a wedding and event planner allows me to be all those things.
Services
Bespoke

- Bridal & Bridesmaid Bouquets
- Corsage
- Table Centerpiece
- Accessories & Hats
- Home Decor

Any other request are welcome.