Amelia Nash
event planner , wedding planner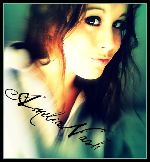 Carberry, MB
personal2U@hotmail.com
Event and wedding planning that is fit for all your personal desire!
Hello my name is Amelia Nash., I am 21 years old, born and raised on the Prairie; however that doesn't mean I can't plan something spectacular for the city life.I enjoy planning things and making peoples special day come to life. Big or small they're all exciting and personal to you. I will try my best in every event to make it YOUR special day and something you have always dreamed of!! Hence the name "personal 2U"
I haven't been in the planning business professionally for long, but I have much experience in the customer service industry and think that's a huge asset of mine! I'm organized and have excellent time management skills. Making the best of every situation is common for me. I'm creative and love organizing things. Whether it's a birthday party or anniversary's, they all grab my attention. Taking the IEWP course has expanded my knowledge and interest. I'm looking forward to working with you on your special event!
Services
So your special day is coming up, but you have no idea where to start with all this planning. Not to worry I have it covered.By letting you sit back and relax, l will come up with the perfect day you have always dreamed of. From budgets big to small they all come true. From the Venue to the shoes, we will go over every detail and come to agreement on what you and I think would work best on your personal day.

Things we can plan but not limited to are,
Birthdays
Weddings
Anniversaries
Theme parties
Bridal parties
Baby showers
Bar-mitzvah
Corporate events


For more information or questions please email me at
Personal2U@hotmail.ca and we can create a detailed plan on your special day