Tenele Robins
wedding planner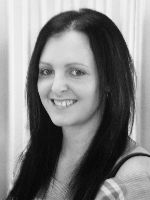 Albany
foxy10@live.com.au
With Weddings... I care!
My name is Tenele Robins and i am a professional Wedding Planner.

You have just said "YES!" to that BIG question. Now it is time to get started on planning your big day. That is where i come in to the picture.

As you look forward to your wedding day it is only natural that you want an organised and well thought out, hassle-free occasion. Well PLANNING is the key for YOUR days success.

Hiring a wedding planner will ease all that stress associated with planning and i assure you that with my help you will have the wedding of your dreams!
I have studied through QC Event and Wedding Planning School plus i have taken the knowledge from my own wedding to provide you with all the information you need in planning the most special day of your lives.

The average couple can spend up to 250 hours on planning their upcoming nuptials. That is equivalent to 6 weeks full time work and is just one of the many reasons why people hire wedding planners,they simply do not have the time to sit and plan every detail.

Like most women, i just love weddings and especially enjoyed planning my own wedding. I have a huge passion for the wedding industry and i promise that your wedding will NOT be just another wedding. It will be well planned, unique and reflect the individuality of you as a couple.
Services
As your certified wedding planner i will work with you closely, every step of the way, to ensure every detail comes together correctly and on time. From designing the invitations, picking out the menu, ordering flowers,keeping the groomsmen in line and every other detail inbetween.

Every bride-to-be is offered a free of charge half hour consultation, where i run through with you, all my services and show you my portfolio of previous weddings i have planned.

Below are three of my Wedding Planning Packages you can choose from:


1. The Full-Service Wedding Day Package-
Where i plan and supervise your wedding day from
beginning to end.


2. The Rehearsal & Wedding Day Package-
On-site co-ordination and execution for your
rehearsal and wedding day only.


3. The Planning Package-
Everything you need to know regarding budgets,
spreadsheets, vendor recommendations and other
details.



I have compiled a beautiful Wedding Portfolio that every client of mine will take home to keep. It is a great reference that looks over everything from choosing that perfect bridal gown to organising your honeymoon.

For any other queries regarding wedding packages or pricing do not hesitate to contact me.

With weddings...i care!!

Tenele Robins