Tahmika Aldrich
event planner, wedding planner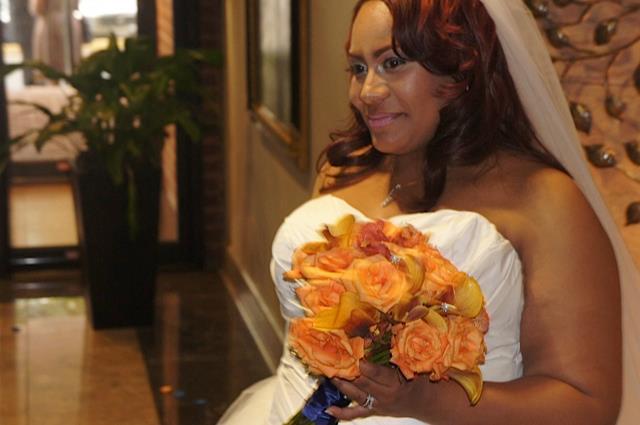 Washington, DC
202-391-3521
A Perfect Match for any Occasion
Welcome to Necessary Accessory: Event Planning and Party Rentals!
Our focus is to advise, plan, and execute personal and corporate events flawlessly and professionally. The main accessory for any event is a professional and knowledgeable event coordinator who can help keep cost at a minimum, streamline the planning process and leave the client with a positive experience. The attention to intimate details will create a unique and memorable moment for all clients no matter the size or nature of the event.
Having been an event and group housing coordinator for Marriott International in the Washington, D.C. area for 8 years, I have worked with clients from all over the world whom have held meetings and conferences as well as weddings and other social events. I have been responsible for conceptualizing and executing lavish displays, themes, set ups and décor for special events to include grand openings and product launches. I have also had the opportunity to work with venues that have a variety of caterers by offering menu ideas and room style set ups.

I plan to enhance my expertise by attending conferences and trade shows annually so that I am up-to-date on the latest event planning trends. I hold several certifications in the event planning arena from Event Planning Standards to Planning Green Meetings. Currently, I am enrolled in the QC Event and Wedding Planning course and will be internationally certified upon completion.
Services
Necessary Accessory will provide planning services for the following:
- Meetings and Conferences
- Weddings
- Social Events: Birthdays, Anniversaries, Retirements
- Grand Openings
- Product Launches
- Award Banquets
- Company Team Building

Party rentals are also available. Clients looking for a fun way to accessorize their event or add a fundraising element can rent the following:
- Popcorn machines
- Cotton Candy machines
- Snow Cone machines
- Slush and Margarita machines
- Hot Dog Stands
- Moon Bounces
- Dunk Tanks

I have built strong relationships with local vendors such as bakers, photographers, caterers, and DJ's to make sure that Necessary Accessory: Event Planning and Party Rentals is a one-stop shop for all our clients event needs.