Denise Lochrie
event planner, wedding planner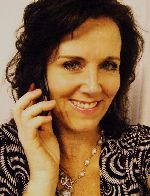 Markfield - Leicestershire
07967 645 356
denise.lochrie@hotmail.co.uk
Release the pressure.... events made to measure....
My name is Denise Lochrie and I am a new candidate to the wedding and events planning arena.

I look forward to completing the whole course - which is currently developing and stretching my skills - in events and wedding planning and it is certainly helping me to think more creatively outside the box.

I enjoy challenges, and my aims and objectives are to be able to plan effectively, confidently and competently all types of events.

I hope to achieve this by listening to client needs, planning according to their desires and requirements, and ensuring that the events, despite the occasions are an ever lasting and memorable experience
Despite my background in the medical field (midwifery BSc - Hons and medical sales), I have always considered myself to be a creative person and have been looking for the right opportunity to be able to demonstrate other abilities.

I enjoy learning and taking on new challenges and part of this was to complete a recent course in Botox and fillers. I hope to complete a further course which will enable me to prescribe - Botulinum Toxin- which then hopefully could be incorporated into my business area in the future if anyone requests this service.

I am an innovator of two maternity medical devices - patents granted - and am passionate about new ideas and always embrace change.

I am a self motivated people person with determination to fulfill the needs and desires of my clients vision.
Services
All events:
Weddings
Business
Birthdays
Engagements
Christenings
Funerals