Sadia Khan
event planner , wedding planner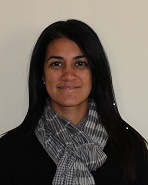 Rouse Hill
0412684849
khansadia76@yahoo.com.au
Making your event a memorable one.
We are a new company to the world of events and wedding planning catering to make your special event a memorable one by providing the highest quality and service. Our team will be there to listen to your needs and help you plan the event of your dreams.

We will plan any event for you from engagements, weddings, birthday parties, religious ceremonies,fundraisers, corporate events or any type of event for any size and budget.

By allowing us to plan your event it will save you time and money and allow you to spend more time on the special things in life.

Let us plan your next event to be a memorable one.
Services
Our company offers a variety of packages for all events whether it be small or large and on any budget. We will also tailor a package to suit you. We plan engagements, weddings, birthday parties, religious ceremonies, corporate events, fundraisers and the list is endless.

First we will arrange a consultation which will give us an insight to what your requirements are and how we can help you fulfil these requirements. We will prepare a budget analysis and timeline for your event. We will source supplier and vendors for you and assist you in selecting the right one. We will keep you updated with progress made on a regular basis and be there for you to call anytime. We will manage your event from beginning to end.

Our aim is to plan the perfect event for you with less stress and more time to enjoy other things.