Louise Herriott
wedding planner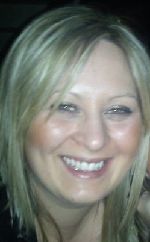 lafkada greece
07725151066
louiseherriott@hotmail.co.uk
its your day make it unique with uniquely you weddings
Uniquely you weddings has been set up by Louise who will will be with you every step of the way to create that perfect day.
We promise to create for you and your guests a very special memory from this unique moment of your life.
On this beautiful idealic island of lefkada.
A wedding in Greece is something you and your guests will never forget. You can choose from a barefoot beach wedding on the shores to a sunset ceremony or even get married on a boat. We can offer some spectacular settings for your wedding at a fraction of the cost of a UK wedding.
you can choose from differnet setting either on the beach, on board a boat, by the pool, at the Town Hall,in a cave,at the waterfalls,in the church, in a chapel
or in a tradition
What ever you decide we will ensure your day is uniquely yours and a day to remember.
Lefkada means "whiteness" in Greek and its name comes from the white limestone cliffs on the Southern Cape Kefkatas, which is where the ancient Greek poet Sappho is said to have leapt to her death when the young boatman Phaon rejected her love.
The untouched rugged west coast has amazing and often deserted stretches of white beaches, which are a contrast to the mountains and the green countryside on the east coast. There are a few developed resorts such as Nidri which is popular with yachts and Vassiliki which is one of the world's top windsurfing spots. but this island's charm lies in its small traditional villages that are un touched and have changed very little over the years and this gives you a wonderful opportunity to see Greece at its best.
Services
At Uniquely you wedding we offer a wide range of support and ideas throughout your planning and on the day.
You will have your uniquely you personal consultation service. The consultations are tailored to your personal requirements and ideas. Meetings last up to 2 hours and you'll have the undivided attention of one of our brilliant wedding planners. These consultations are particularly useful for:
* Gathering useful information about the island
* Putting forward you ideas and concerns
* Browsing menus from different restaurants and tavernas
* where to stay, what to do,travel arrangements
* Asking any questions you may have
* discuss paper work and identification needed for you big day