Stephanie Hill
event planner, wedding planner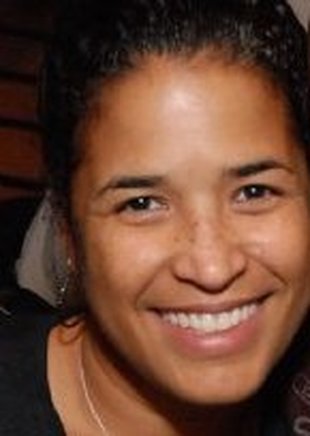 Oakland, CA
510-303-8956
eventsbyrequest@gmail.com
EVENTS BY REQUEST
Turning ideas into memories!
A full service event and wedding planning specialist. My mission is to ease the burden of the planning details and turn ideas into a memorable event. Be it corporate, social or the wedding of your dreams.

Servicing the entire San Francisco bay area, as well as your destination requirements.
Services
CORPORATE EVENTS

Don't have the time or man power to properly execute a company event, then let us know your vision and we'll do all the the work.


SOCIAL PARTIES

Having a quaint dinner party or a grandiose affair, let us help you plan it.

WEDDING PLANNING

When it comes to your special day, you may want to be in control or you want someone to manage all the details. However you want to work, I have Wedding Packages that will fit your needs and budget.

WEDDING CONSULTATION PACKAGE - A great package for those who just need help with getting started, or at any other point where you just need a little assistance!

"DAY OF" WEDDING COORDINATION PACKAGE - You've done all the planning, but its now time to get married. Let me take over so that you can get married without all the stress.

FULL WEDDING COORDINATION PACKAGE - You have an idea, but don't want to do all the leg work, the all-inclusive wedding package is where you don't have to worry about a thing!

Please email me for complete package details.
Testimonials
Stephanie Hill of Events by Request exceeded my expectations across the board and was instrumental in turning my wedding vision into a reality. From the moment I hired her for wedding coordination the key tasks like wedding colors, venue, dress and hotel arrangements for guests were quickly resolved. She is also so very personable, while working on wedding details I felt like I was with a dear friend that I'd known forever. Personality makes a huge impact in this scenario because if you're dealing with a pleasant and kind person it helps keep the bride at ease. Her keen attention to detail, exceptional organizational skills and high level of creativity was the most impressive. There were many instances in which I did not have clue what to do or how to excute and the direction of Events by Request took the weight off my shoulders. My friends, family and other wedding vendors gave my kudos on having such an excellent coordinator. I look forward to working with Events by Request for future events for myself, friends and family. Whether you're seeking full wedding consultation or day of coordination you should seek out this amazing event planner. Date: 12/30/2011 - Freedom Hall & Gardens, Santa Clara, CA
Mrs. Bullock
Working with Stephanie and Events by Request was a great decision! From pre-wedding planning to post Stephanie, was the planner and confidant this couple needed to keep the ball rolling. Day-of, the heroic duties performed by Events by Request made this bride's day unforgettable! Date: 1/15/2015 - St. Regis Hotel, San Francisco, CA
Mrs. Nadhiri