Erica Rowland
event planner, wedding planner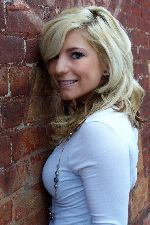 Central Point, OR
541-292-7105
eeshortie09@yahoo.com
"Where the Dream takes you
Where your heart longs too be
When you finally find that place
You'll find all you need."
-Disney's Atlantis
About Me My name is Erica Rowland. I am a Wedding and Event planner. I can help you find the right place, flowers, caterers, DJ, photographer, ect. If your planning on having a Wedding, Birthday party, Graduation party, or any other kind of event, I can help!

1 Corinthians 13:4-8a
English Standard Version (ESV)
4 Love is patient and kind; love does not envy or boast; it is not arrogant 5 or rude. It does not insist on its own way; it is not irritable or resentful;[a] 6 it does not rejoice at wrongdoing, but rejoices with the truth. 7 Love bears all things, believes all things, hopes all things, endures all things.
8 Love never ends.
The school I went through is QC Wedding and event planning. I have had so much fun learning different ways to make your event as special and unforgettable as I can make it.
Services
Services
K See Imaging
Kedrin McCree- Djing
Those are the ones I know personally, but I have pricing for many other companies.
I can help you find your DJ, decorations, caterer, photographer, and many other services. I can also help you with your budget. I can help you find what you need to make your event special.