Donna Hatcher
event planner , wedding planner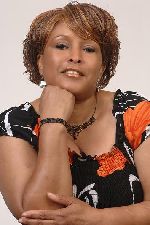 Wilmington, DE
302-345-1380
shortydee27@hotmail.com
Designs created by Donna.
I've been planning exquisite events since planning my own wedding in 2004. I wanted the event to be elegant and yet a style that was created specifically for our day. It was and still is, the most memorable day of our lives. The arrangements, designs, beauty, and uniqueness passed even my own expectations. I continue with the same effort and expectations for weddings, birthday parties, baby showers, and special occassions. Even the most intimate occassions are special! Being an Event Planner has allowed me to use my passion to make someone else's special day be as perfect and memorable as mine. So, let "Designs By Donna" create yur next event. I guarantee, it will be a very memorable and fun experience! If you can dream it, I can create it!
Services
As a wedding and event planner, my services would be to organize, coordinate and help my clients to deliver breathtaken and memorable celebrations. I design my own creations. I would come up with colors and a theme, if one is desired, that would satisfy the client. I would add glamour, elegance and fun to every event.

I do special events such as weddings, baby showers, adult and children's parties, family reunions, ceremonies for your church events, & etc.
Testimonials
My friend really outdid herself with my birthday party. The centerpieces consist of silver and gold purses, and glass slippers, all lit up on a revolving base for the guest tables. I've never seen anything like that before! A cupcake tree, beautifully decorated with silver, gold, and zebra print cupcake wrappers. A revolving gold purse for the topper. The tree was lit up with twinkling tealight candles. Beautiful!!! Thanks to my best friend! Luv you girl!
Felecia Harris
My mom did my birthday party and wedding reception. She did a splendid job! I trust her completely when it comes to party events. She made such beautiful centerpieces that I am now displaying in my home. She just comes up with such unique ideas. Beautiful job Mom! I love you!
Shawnte Billings
My mom is good when it comes to decorating for a party. She gave me an "All White" birthday party. I had no idea what she was talking about when she came up with this feather theme. The centerpieces were amazing! Along with a star-shaped balloon walk through arch. She had stanchions and everything! I felt very special that evening! A night I'll never forget! Thank you again mommy!
Jerrie Woodard
See All Testimonials