Lyndsey Davies
event planner , wedding planner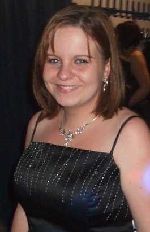 Ruthin
01824 308167
dutchgirl17@hotmail.co.uk
Dream Events
helping you plan the wedding/event of your dreams
Hello my name is Lyndsey and i am an event and wedding planner in the north wales area.
i am here to help you plan your dream event or wedding.
I would say i am a very organized person and love to design all manner of thing. I am very artistic and love using this strength in planning events and weddings
5 years ago I planned my own wedding from start to finish and enjoyed it so much I became hooked and started planning birthday parties for friends and family and of course my 2 beautiful children's birthday's I have even co-hosted halloween parties in the last few years.
3 years ago I planned a charity event in the name of a little boy who after years of going in and out of Alder hey hospital for kidey problems was finaly able to come home after his mother gave him one of hers, all money that was raised that day went to Alder heY childrens hospital.
So after a number of event planned i then wanted to become a profecional planner and studied a event and wedding course from QC EVENT AND WEDDING PLANNNG SCHOOL
Services
Dream event offer a number of services from:
full event/wedding planning, this is were i will help you plan everything right from the venue to the favours.

Part planning, this is if you need help with certain parts of the planning but want family or youself to plan part too.

On the day co-ordintion, is where i will be there on the day to make sure everything runs smoothly and on time so you can enjoy our event or wedding without having to worry about anything

I help plan for a number of events such as:

birthdays
childrens parties
school proms
fundraisers
hen/stag nights or weekends
corprate events
and many more,

All of the above the firts hour consultation is FREE!!