Sarah Gelegonya
event planner, wedding planner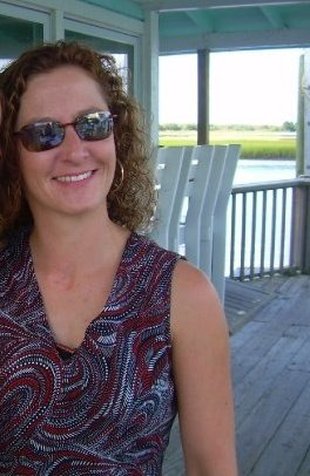 Southport, NC
910-523-1604
sgelegonya@ec.rr.com
Living life to it's fullest is my motto. I am a mother of three wonderful young adults who fill my life with love and happiness. I started getting interested in event planning when I had to come up with different styles for each kids parties, school events, even a wedding. After every event that I did on a personal level, people would call me to ask for advice, idea suggestions,etc. I would love the opportunity to show you what I could do for you. I offer a wide variety of experience in different settings, from your child's first birthday to their wedding day and everything in between.
Besides helping family and friends with their parties and my own, I have 20+ years in the restaurant industry. Throughout those 20 years I have help with some BIG events. From golf tournaments to the Local Hospital Yearly Gala. I have also help plan and cater a couple of TV star weddings, from the Bridal Shower, Bachelor/ Bachelorette Parties, to the Big Day!
Services
Engagement
Wedding
Reception
Rehearsal Dinner
Bridal Shower
Bachelorette/Bachelor Party
Baby Shower
Birthday Party
Sweet 16
Retirement Party
Housewarming Party
Anniversary Party
Fundraiser
Outings
Rallies
Ceremony
Youth Related
Appreciation Lunch/Dinner
Dinners
Luncheons
Drives
Tournament
Night Out
Just Any Event!