Jaquelynn Klassen
event planner , wedding planner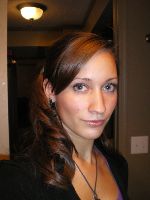 Calgary, AB
403-467-1490
jaqi.klassen@gmail.com
My name is Jaqi, and I was born and raised in the Calgary area. I am just entering the world of event and wedding planning, and because I am new, I bring many new and fresh ideas to the table. It is my passion to use my creativity to create the event or wedding of your dreams that also fits into your budget. Thank you for taking this moment to see what I am about.
Like stated above, I am born and raised in Calgary and have lived my whole life here. I know the area very well, and look forward to living here for a long time to come. I have previously studied linguistics at the University of Calgary and I also have a diploma in Child Care from Mount Royal University. Because I have taken the Linguistics courses, I am fluent in french and conversation in Spanish. My passion however, lies in planning and using my creativity. I am currently planning my own wedding and I am very excited for this new transition in my life. Weddings are very exciting and I am having so much fun planning my own.
Services
As an event and wedding planner, my services include:

-Private Events
- Weddings
- Birthdays
- Anniversaries
- Baby Showers
- Family Reunions
- graduations

-Corporate Events
- Corporate Retreats
- Retirement Parties
- Staff Christmas Parties
- New Years Parties

And so much more!