Pamella Kaumbwa
event planner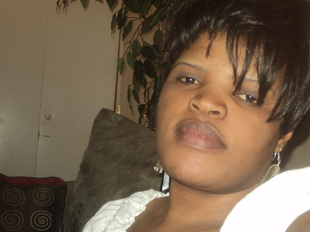 Edmonton, AB
780-236-4027
chosana1@hotmail.com
Serve you as a one stop Planner
My name is Pamella. I'm an experienced designer specialized in event and wedding planning and interior decorating. Before event and wedding planning field, i was involved in hosting immigrant families, teaching them the basics of English, showing them around the environment in which they chose to live in, for example; shopping malls, recreation centres, schools, job fairs, meeting with them one on one.

I was also involved in youth and community events in Red deer, Edmonton and Africa.
I'm a certified international event and wedding planning professional with school of event and wedding planning and also certified in interior designing with Ashworth University. I have reliable, creative and responsible assistance that i work with and trust in every single job that I do.

Creating a plan that suits you as a couple, a memorable experience for you, friends and family that will support you entirely, is the most important thing that we aim for, and most of all, we value and respect you as a friend and at the same time, as a customer until you are satisfied with everything that we offer to You.
Services
Wedding planning
We help you plan the entire event/wedding from beginning to end, for example:

Planning the ceremony. Since we believe that the ceremony is the cornerstone of the wedding, the lovely ceremony will join the two in a beautiful expression of love and commitment; we make sure that we create a wonderful opportunity to create a service that reflects their love for each other. They may set their hearts on a traditional religious service, a heartfelt civil ceremony, or perhaps a daring sky- diving vow swap at 30,000 feet.

Planning the reception. This is the most exciting and rewarding part of any event or wedding. By bringing everything together, and coordinate a successful reception. We will help you with the theme. For example, an elegant cocktail party, destination wedding or a casual summer BBQ. Or the event might have a concrete theme, like, an 80's themed birthday party, a masquerade dinner dance, or an "around the world" retirement party. E.t.c. we are there to help, venue, budget, time & date, decorations, entertainment, photography, flowers, cake, anything that crosses your mind, we are there at chongos.

After wedding plans. For example wedding gift transportation, reception take out, dress and flower preservation, thank you cards, honeymoon, name change, and the wedding planner post- wedding wrap- up and last but not least, parting words.


Showers

we help with showers including; baby, bridal, braids maids. Before the baby is born, we feel that the best thing to do is to start planning ahead. For a bride, these are her last days of singlehood, so before getting married, a bride needs to have an opportunity to meet and interact with friends and have their best moments ever, engagement parties and the rest, we do provide.

Birthday Parties

It can be baby's first birthday, teen party, or adult party, theme parties; we are there to work with you in every way that you'll need us.

Events

We do plan any event that you the client is thinking of, and will go from there. Might it be a private parties, corporate events, public exhibitions, tradeshows, arts events, awards events, book and signings events and CD promotions parades or sporting events, we will help.
Testimonials
Chongos stood with me and provided me with everything that I needed on my wedding day. I was so exhausted, since at the time of preparing my wedding, I was working two jobs, was enrolled in college, but everything came as a surprise when a friend of mine gave me a website of an event/ wedding planner in Edmonton. She helped with everything including, Budget, venue, flowers, decor' catering. The whole total package of the wedding.
Marylou,
Hi my, wedding is coming up in July, and guess what? I just came across a lady giving out business cards, I guess kind of marketing her business, i visited the website, sat down for more consultation and I liked what i saw in their show room. Was immediately interested in dealing with people that know what they're doing in all.
Carol
My fiancé was the only one running up and down preparing for the baby shower we were planning for our 1st kid. I just realised that there is something i could do instead of just looking at her doing the whole baby shower planning. I then started searching for event planners in Edmonton and came across www.chongoseventsinternational.ca i browsed through and saw everything that we could be interested in with my fiancé. We have a bouncy baby of which the firm helped us plan the baby shower, now we decided to wed, and chongos is helping us plan our wedding.
Rick