Zettie Staley
wedding planner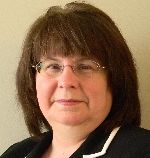 Bethlehem, GA
770-539-0978
zettie@exquisitebeginningweddingplanning.com
Exquisite Beginnings - Providing Reality to Your Dreams
A bride suggested I use "Exquisite Beginnings" as my service name, since all engaged ladies deserve an exquisite day. From the moment you say "yes" the dreams for your day will excite and dismay you at once. She said every girl deserves a "Mommy" like she has, to listen, provide reality to dreams, and hold it all together for the future bride.
Congratulations! I will be excited to help you design your dream wedding. Whether you need a full service planner or just an adviser, whether a small, intimate or a modern wedding, it will be my joy to keep you within budget, to alleviate stress, and most important to make your dream a reality.
I have helped friends during their wedding planning for years and have decided to make the career move into this field. I have an Economics degree, have worked in the financial industry and in the fabric industry. Creativity comes from my love for Cub Scouts, I volunteered to head up several training events while helping the local scouting district. I found that I have the knack for planning and making each event new and exciting. I am a graduate of the Q C School of Event and Wedding Planning.
Services
My services can be as simple or as complex as a bride and her family needs. I will work with any bride whether she has planned her full wedding and just needs a wedding day director to the bride who just became engaged and needs a full array of assistance.

* Advisory meeting to develop the style and vision of the wedding, and to introduce ourselves to each other. This meeting is of-course free.
* Develop a working budget for the wedding.
* Arrange and attend meetings with potential vendors.
* Planning for ceremony and reception needs.
* Wedding day coordinating and directing.
* Complete package - from advisory meeting to leaving for the honeymoon.