Ayo Williams
wedding planner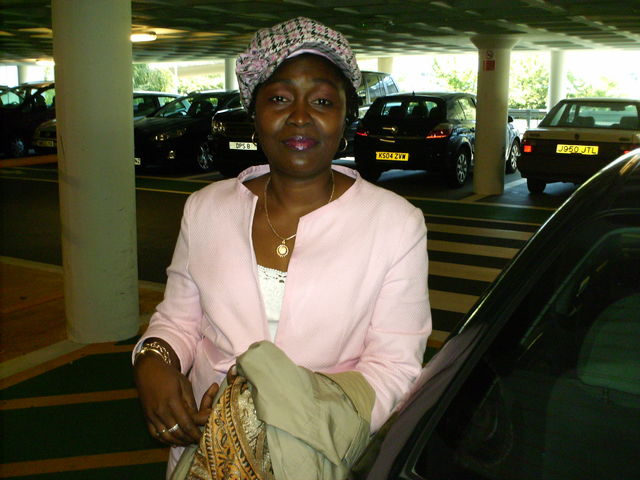 London
07956545612
dasilva_ayo.com
Welcome to Aduke Exclusives

We are a wedding planning consultancy that specialises in creating beautiful weddings that reflect your personality and transform your ideas into reality. Our meticulous attention to detail, eye for design, exemplary service and an understanding that only perfection will suffice, is what makes a wedding designed by us so unique.
We can organise every conceivable aspect of your wedding or event but it depends entirely on your individual requirements. With our connections to some of the best suppliers in the industry and our knowledge of how a wedding should be planned to perfection, we can save you precious time, alleviate the stress and worry, and through our tough negotiations actually save you money.
So whether you dream of a small, intimate celebration or a lavish one on a grand scale; or simply don't know where to start…whatever it is, Aduke Exclusives will can work with you to create a flawless and unforgettable day.
At Aduke Exclusive, we believe that every wedding is unique and should be personal to you; all couples should be able to enjoy the planning of their special day, whilst working with experienced professionals who are as excited about it as you are. Our aim is to create a day that is more than you ever imagined and leaves your guests talking about it for years to come.
The consultancy is the result of the hard work and dedication of Ayodele Williams who after several years of organising weddings for family members and friends that have lived beyond expectations, felt she could utilise her skills and creativity to create seamless and stunning weddings. In addition to a wealth of experience interior decoration. Ayodele has under-gone rigorous training in Wedding Planning, Design & Management.
Area we cover include London and Essex, including destination wedding abroad.

Our work

We pride ourselves on offering the highest level of personal service that you deserve from start to finish, and you have our assurance that you will remain in control at all times. We are down to earth and approachable, therefore making you feel immediately at ease. We understand that people tend to work long hours and have busy social lives so are free to meet at a time and place that is convenient for you.
We don't accept commissions from suppliers so you can be sure that we have your best interests at the forefront of everything we do. We work hard to negotiate discounts on your behalf which are passed directly onto you.
In addition to this, Aduke Exclusives is also a member of the International Event and Wedding Professional (so therefore follow their strict code of practice and thus ensuring a completely professional service).
Services
1 - Full Planning

This is our most comprehensive service that covers all aspects of organising your wedding; from the initial planning stages of finding the perfect venue, to negotiating contracts and ensuring every last detail is in place on the day. This is for the couple who would like the expertise and full support of a Wedding Planner to ensure their special day far exceeds expectations without the stress and time constraints of organising it entirely themselves.
We offer a complimentary* detailed consultation to understand your requirements and vision for the day. We then over-see all, or some of the services we offer, which include but are not limited to the following:
•Budget planning
•Personalised timeline
•Venue sourcing
•Supplier sourcing
•Wedding administration
•Wedding styling
•Wedding day management
•Wedding etiquette and tradition
•The ceremony
•Pre and post wedding celebrations

2 - Partial Planning

This service is designed for clients who wish to plan a certain percentage of their special day, but may have underestimated the work involved, therefore need professional support and advice. Again, this is tailored to your personal requirements so you can select elements of the full planning service, and we can step in to help at any stage of the planning process.
We would start with a detailed consultation to discuss your existing wedding plans and ascertain what still needs to be done and where we can help. Some highlights of what we can offer include but are not limited to the following:
•Supplier sourcing
•Finding the perfect dress
•Wedding administration
•Wedding styling
•Wedding etiquette and tradition
•The ceremony.

3 - Wedding Styling

You may already have some ideas about the colour scheme, and look, for your wedding; or you may feel overwhelmed by the options available. We can use our creative know-how and wealth of resources to provide endless ideas to give you inspiration or develop an idea to make your vision a reality.
We suggest colour schemes; table settings, lighting, glassware and even furniture, down to the smallest detail, to ensure that every wedding is as unique as our clients. We work closely with you to incorporate your personalities and ensure your day has that 'wow factor' and far exceeds your expectations. To help you to visualise these ideas we put together bespoke inspiration boards to work from.
We can even take this a step further. Once the design concept is confirmed we will then source everything that is required to bring the vision to life. Our proposals would be sent to you in a clear and concise format so that you can easily make decisions as to what to choose. We can then handle the correspondence with each supplier and use our preferential rates or negotiate on your behalf to pass discounts directly to you. As the floral décor is such an integral part of the overall look of the day, we will accompany you to the florist meeting to discuss ideas and ensure everything works together.
Lastly, we will put together a clear plan as to how everything should be set up on the day so that you can hand this to the venue to follow, alternatively we can be there on the day to assist in the set up.