Carolyn Owens
wedding planner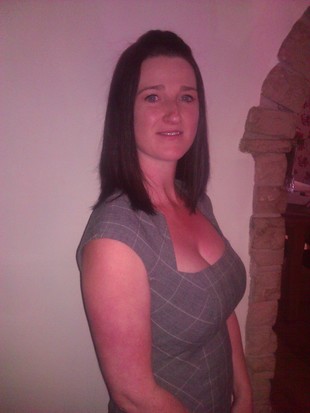 Halifax
0044 7971 609271
carrie@wellremembered.co.uk
Ensuring you never forget!
Well Remembered like in the name is exactly what we do, we remember every detail to make sure nothing gets overlooked on your special day. We offer a high standard service at a very competative price.

We work closely with all our clients to make sure every aspect of your day is planned to perfection and help to save you money in the process.

We offer 4 different packages to suit different sized weddings and budgets. We will design and plan your wedding to exactly how you want it, to have the day you always dreamed of.
I have worked in the customer service area for many years so I have good communication skills and a very proffesional approach to dealing with clients. Problem solving (should any arise) is also an essential skill when dealing with clients and being able to reach a solution as quickly as possible.

Being part of a large family and growing up in a big house meant we always had the Christmas and birthday parties held at ours, which I remember to be a lot of fun. My mum planned everything to perfection to make sure we had the best time, so I guess I have had a good teacher when It came to planning. In my late teens I became a hair stylist so creativness and style has always been important and having to deal with the public every day helped to build my confidence and teach me people skills and communication were an important part of life.

Today I have a family of my own so planning has become a big part of my life again, which lead me to my decision to explore my passion in wedding planning and decided I wanted to do a course and get properly certified. I joined QC school of wedding planning where I have learnt every aspect of the business and thrived on the tasks set for me. So you can be sure I will plan your wedding to the proffesional way I have been taught.
Services
We offer a wide range of services starting with the 4 packages below:

Ruby - This package is for the smaller budget if you want to arrange the majority of your wedding but might want a budget plan and a couple of tasks arranging and general advice. Prices start from £300

Silver - This package includes the above and venue searching, Entertainment,music finding and partial help on the Wedding day. Prices start from £600

Gold - This package includes all from Ruby & Silver package plus help with invitation finding writing and sending, help with choosing wedding attire for Bride/Groom/Bridesmaids etc, wedding hair package full or partial help even down to carrying pins and spray around for those stragglers on the day. Full wedding co-ordination on the day. Prices start from £1000

Diamonde - This is the ultimate wedding package as it includes all of the above packages plus hotel searching for guests, organising hen do, stag do if wanted, plan wedding showers, spa days and pamper packages plus full co-ordination from the crack of dawn to the end of the evening if need be. Basically im available day or night from the day we meet and start planning for any questions or worries you have so im your new best friend.
this price starts from £1500

All the above prices are only a guide and can be tailored to your needs and budgets but all include the initial consultation free.