Jonathan Areias
event planner , wedding planner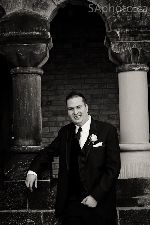 Richmond Hill, ON
416-908-1309
areiasj@live.com
Don't be tardy for the party! Call Jon for all your Event and Wedding Planning needs!
I'm 24 years old, studying the International Event and Wedding planning course with the QC School of Event and Wedding Planning. I plan on opening my very own Event company and I am extremely confident that the skills I have acquired in my studies will help make this company a success.
Services
No party is too big or too small, and all types of events will be handled with the best care possible, it is my duty as founder of the company to make sure that all the events that I produce are up to par with any event that I would host personally. To me the client comes first, listening to exactly what the client wants is the most important part of event planning, and is something I do very well. I will work with my client as a guide to make sure that the theme and purpose of their event is carried throughout the event, and fits accordingly in the budget they have presented me with.