Poonam Patel
event planner , wedding planner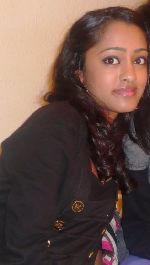 Essex
07713557101
poonam.patel295@yahoo.co.uk
Creating Memories to last for a Lifetime...
Being at a young age of having extravagant ideas involving a variety of themes and locations -including the perfect guest list- lead me to the idea of wanting to one day put these ideas into action for someone other than me. A majority of people may also hold similar ideas but may not wish to put all their effort into the planning and preparation stages...this is where I would arrive and take on the role of an Event and Wedding Planner!
My name is Poonam Patel; I recently completed my A Levels in Sixth Form -at my High School- and am now currently studying to become a Professional Event and Wedding Planner.

The change from not attending University and instead following a new, unique path arrived from a family member who was at the time studying the same course as I am now. Looking at the course, I found myself interested in the idea of creating and fulfilling the dreams that other people hold for their special day. Allowing them to relieve the pressure and hire someone to perfect every detail they insist on having, inspired me to believe that I could place my organisation and perfection skills into the correct industry, whilst also mastering the art of other necessary skills along the way.

Although I am relatively new in the Events and Wedding Industry, I have undertaken previous work experience which involved focusing solely on the clients' needs and taking full responsibility for my actions. Completing my course will enable me to be ready for the world of Event and Wedding Planning, allowing me to put my skills into action and making dreams come true.
Services
Capturing every special moment in one's life requires planning in order to perfect every detail (no matter how small the event may be). I believe using my skills; I am able to provide a service which will suit to your needs in making your visions come true.

Maintaining a comfortable environment for you and focusing solely on your needs, I am able to provide a friendly atmosphere, taking the pressure off your shoulders and allowing you to feel confident in placing your event in my hands. I would be happy to use your contacts as well as my own in relation to catering, photographers etc.

I strive to provide an excellent service as well as making sure you feel happy and secure in the decision you made in choosing me to provide an excellent service.