Isabelle Allain
wedding planner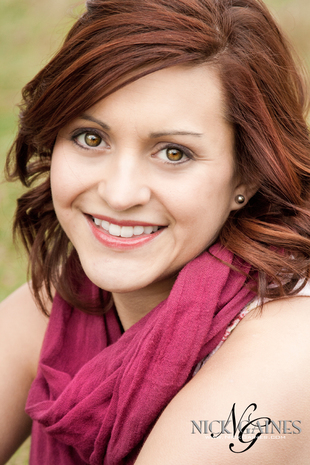 Moncton, NB
506-533-0239
isabelleallain4@hotmail.com
Lending a hand in making your special day a dream come true.
Our professionally trained wedding consultant, will work with you to create your personal dream wedding.

We encourage brides to be a part of the creative design process from start to finish, so your big day will elegantly reflect your individual style and flair.

Weddings and More by Isabelle™ work with clients every step of the way through the planning process, taking your personal vision and translating it into an elegant and inspired event. We are a full-service wedding company, dedicated to delivering only the highest quality product and customer experience. Our customized wedding consulting services range from a one-time consultation to planning the entire ceremony, from menu to venue. We do the worrying, so you don't have to.

Put your trust in our hands and we will help you create your wedding day. Contact us now to start making your dreams come true.
Isabelle has always been in love with weddings. Since being in hight school she was obsessed with Wedding magazines and Wedding shows on television. She organised pageants and absolutely loved the planning aspect of them. She had thought about wedding planning, but thought it was just a novelty idea and she put it on the back burner.

After graduating high school, she went on studying at the Université de Moncton. After completing a degree in Education and Family Studies, Isabelle decided that she wanted to follow her true passion - wedding planning. While being a part-time teacher, Isabelle simultaneously worked on the QC Wedding Planning course. It was shortly after starting the course that she decided to take a part-time job at a local bridal dress shop and start putting her passion for weddings ahead in her life. Now being a business owner in wedding planning, Isabelle is following her true passion : weddings and organization. Putting the two together to help couples with the best day of their lives.

During her studies in university, Isabelle acquired experience in sales, marketing and customer service while working part-time jobs to pay her education.

In her free time, Isabelle loves to paint, scrapbook and flip through wedding magazines. Others would consider her as being very patient, positive, happy, artistic and crafty.

Isabelle's intuitive sense of style allows her to consistently blend elegance, simplicity and sometimes color to create beautiful celebrations.
Services
o Short-list the right vendors to suit your style and budget
o Discuss vendor proposals and contracts
o Attend vendor planning meetings as needed
o Manage your calendar and keep you on schedule via e-mail/phone reminders
o Create your very own personalized planning schedule
o Set up any necessary wedding related appointments/meetings
o On-going coordination and communication with vendors
o Establish a timeline for your wedding day
o Provide ongoing guidance, advice, and support throughout the planning process
o Onsite coordination and management of wedding day (and rehearsal as needed)

Our wedding package are custom created to suit every couples specific needs. These package can include :
- One time brain-storming meeting
- Access to lists of vendors and checklists
- Complete Day of planning
- Half a day of planning
- From the proposal to the ''I do'' (full wedding planning packages)
- Etc.

Contact us to start building your custom package.