Rita Bucci
event planner , wedding planner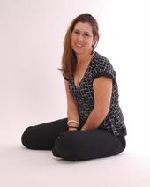 Leander, TX
512-786-2395
rita.nbucci@gmail.com
If you can think it, I can create it.
Hello there, my name is Rita Bucci. I am excited that you are reading my profile and considering me for your event or wedding.

I have planned events for family, friends and for different jobs that I have worked for and I just fell in love with the whole idea of creating an event from nothing.

I have a an eye for little details and love seeing everything put together in the end.

Rita
Services
Weddings, Birthday Parties, Bar-mitzvah's, Retirement Parties, New Years and Christmas. As well as any other event you can come up with.