Mai Thao
event planner, wedding planner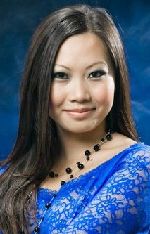 Saint Paul, MN
763-222-4072
maixiongthao@gmail.com
"Memories are too precious to not give it your all. Lets capture these moments and create everlasting memories together."
Welcome! My Wedding Office is the ultimate solution to the hard-working and exciting experience for all of your event and wedding planning needs. My Wedding Office has been in the works for about a year now. Still fresh to the industry, but will be driving harder everyday to make life simpler for you and your family. I will be here alongside with you every step of the way, from our first initial meeting to the day of the event and even afterwards. I have a complete set of tools for you to utilize, whether if you want to figure out a fun solution to getting fit with your bridal party before the big event, or simply just choosing the linen colors for your table setting. Allow me to lend you my hand in this exciting venture.
Contact me for more information regarding rates and services.
Services
~Event and Wedding Planning
~Event and Wedding Management
~Floristry & Decorations
~Stationary & Invitations
~Day-of-Coordination
~Weight Loss Solutions
~And whatever else you may need help with =)