Victoria Macrow
event planner , wedding planner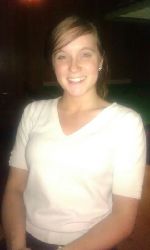 Norfolk
07580045053
v.macrow@gmail.com
Affordable style for priceless memories
My name is Victoria Macrow, I am an up and coming Event and Wedding Planner who has the desire to make your event magical.
I believe My Flexibility will help in the event and wedding planning industry because i will be available as and when a client needs me, also Greater loyalty, trust and respect towards clients
My creativity will approach a clients need, a task or an idea from a new perspective.
At the start of my career I would position myself in the middle of the market and work my way up to become a successful and well known event and wedding planner who strives to be the best and most reliable in and around my area and also build myself a good reputation. I desire to be the best at planning great and memorable events which suits all my client's expectations.

I have had experience with weddings as I joined together with my friend to help her with a wide range of planning. She was very happy with my organization skills, my organization skills range from being responsible for the invites down to arranging the entire decor.
Services
The services I plan to offer will be a well-organized Event and Wedding planning business with a touch of class and professionalism, I plan to be open minded with all my clients and give them one to one advise, help and support and a full event package to meet their personal needs. I aim to provide a professional, efficient, passionate approach to organizing and coordinating any 'celebration', with limitless creativity that celebrates every client's unique sense of style.
I plan for my business to be reasonable fair prices, Not to expensive but then again not to cheap, I want potential clients to think my prices are acceptable and that I can still do a professional job.
I want to base myself in the middle to suit every clients needs and take the stress away from them.
I will successfully use my skills, knowledge and creativity to provide the perfect experience the client wouldn't forgot, also take care of every detail