Alyssa Sherman
event planner , wedding planner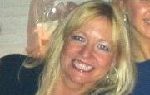 London
07908198638
alyssa.sherman@concept-comm.co.uk
"Any Concept Can Be Made a Reality!"
I have worked in various elements of the event and exhibition business and have found it to be the most rewarding profession. I am now branching out (with great people behind me) and am excited to share my experience and passion. I believe treating each client as a new adventure, listening to their thoughts and then helping bring their vision to light. In the past I have worked on everything from fashion parties, charity balls and royal galas, to large government sponsored exhibitions and trade shows, both from the side of organising the shows as well as assisting a team designing, building, and running exhibitions.
Educational Background:
Richmond American University, London
MBA in International Management and Marketing
Rutgers University, New Jersey, USA
BA in Economics and Finance, Minor in English

Events and Exhibition Experience:

The last four years have seen me working with Concept Design and Communication (alongside Pico, Opex, and a number of other international exhibition and event companies). We have worked with numerous clients including Maersk, Etihad Airways, and Vodafone. We have worked on show management for the ITU Africa 2008 in Cairo, Tab Info in Bangkok in 2009 (where I personally organised the awards ceremony while simultaneously managing the registration.)We have also recently produced the graduation ceremonies at Brunel University in Uxbridge.

My past experience includes:

While working for the British Luxury Council, I organised the Tarun Tahiliani party at The Knightsbridge (March 2005)and arranged all sponsorship and international press, helped raise sponsorships and organised London facets for the BLC Mumbai Launch, was the main point of communication for Dubai and Mumbai offices in the run up to their launches, and assisted with all British Luxury Council Events. I have also organised the Annabel's Magazine Party in September 2005 (Sponsored by MICE), organised the Royal Gala Dinner and assisted on other fundraising events for the City Ballet of London, as well as Co-ordinating a guest performance visit to Florida.
Services
I will tailor make my services as you desire. From consultations and basic guidance, to full event planning, I will be able to assist you make your event the success you desire. As I have a large exhibition company behind me, I am able to offer competitive rates in design and structure (but only if needed!) My experience will lend itself to any type of event- from Weddings with my partner at the dedicated Wedding Planning Company, We Do Weddings!, to parties, fundraisers, conferences, and trade shows and exhibitions(including stand design at any level.) I am also able to organise Incentive Travel Packages, so if you are a corporate client, I am able to assist in your entire portfolio of event needs, creating a streamlined proposition. As I have worked internationally in the past,I am able to work anywhere in the world, and have a number of resources to rely upon.

alyssa.sherman@concept-comm.co.uk
Alyssa@wedoweddingsinternational.com