Casey Freitas
event planner, wedding planner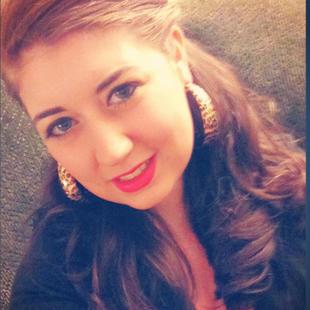 Norwich, CT
860-861-6896
caseylfreitas@gmail.com
Casey Lee Wedding & Event Planning
Perfecting your memories, one touch at a time.

Casey's first venture into the magnificent world of wedding and event planning began at the young age of fourteen, when she became a banquet server at a hotel in her town. She soon became enthralled by every aspect of the event industry, from the design of the event to the clean-up. She knew that planning and perfecting the most memorable days of peoples lives was exactly what she wanted to do. And so her journey began...
Casey worked as a banquet server for Holiday Inn for six years. In those six years she was able to gain experience in function set-up and diagrams, proper table settings, decoration and design, buffet set-up, proper serving techniques and styles, and more. In addition, Casey spent two years working as the Guest Experience Champion, whose direct focus was customer satisfaction. She was responsible for planning, hosting and facilitating all employee training sessions involving brand standards and customer service skills. She was also in charge of planning and creating activities that promoted employee recognition and satisfaction. Casey also spent time working in the office with the Director of Sales and Banquet Sales Manager as an Administrative Assistant. Through this experience she gained knowledge in completing Banquet Event Orders, talking to clients about important details, and organizing clients information, payments, and files. For two years Casey worked as a banquet server for the largest casino in the United States, Foxwoods Resort & Casino, and has worked events with up to as many as 3,000 guests. Casey has also worked a number of off-site catering events with a local catering company. Today, Casey works full-time at an upscale, fine-dining restaurant and social club, which hosts after parties and other special events, and is located in the second largest casino in the United States, Mohegan Sun. Casey enjoys helping relatives plan upcoming events, and also remains on call to work off-site catering events when time allows.

After many years of working throughout the industry, and lots of studying, Casey is now a certified Wedding & Event Planner, and is excited to be using all of her prior knowledge and new and exciting ideas to help plan weddings on her own.
Casey has gained an abundance of knowledge in the field. She has worked many different types of events including weddings, baby showers, corporate meetings, awards ceremonies, birthday parties, auctions, wine tastings, navy balls, and many more. Casey is extremely organized, and pays great attention to detail, so you can be assured that every part of your event is to perfection.



Casey's main goal is to make sure that her clients are more than satisfied. She would love to use all of her skills and knowledge in the field to help you plan your special events, and make your visions come to life.
Services
Servicing the following types of events:
o Weddings
o Bridal Showers
o Bachelor/Bachelorette Parties, Jack and Jills
o Sweet Sixteens, Quinceaneras
o Business Conferences, Meetings, and Training Seminars
o Birthday Parties for all ages, including bar/bat mitzvahs
o Baby Showers
o Anniversaries
o Holiday Parties
o Award Ceremonies
o Formal Balls, Proms
o Graduation Parties
o Renewal of Vows
o Dinner Parties
o Memorials, Bereavements
o And any other special event!

Casey's wants to assist you as much, or as little as you prefer. The choice is totally yours.


Whether it be planning every detail of the event or helping you along the way, Casey would love to assist you in making sure that your event is as perfect as you dreamed.
Casey's services may include:
o Advice/etiquette
o Complete event design, and set-up of event
o Layouts and seating charts
o Guest lists, sending invitations
o Budget maintenance
o Event itinerary/timeline
o Seeking perfect vendors that suit your needs
o Arrange and attend vendor meetings
o Overlooking vendor contracts
o Communication between vendors
o Day of attendance to assure everything runs smoothly
o ...and much more!

Casey is very flexible, and would love to accommodate all of your event planning needs!