Cristina Mauriello
event planner, wedding planner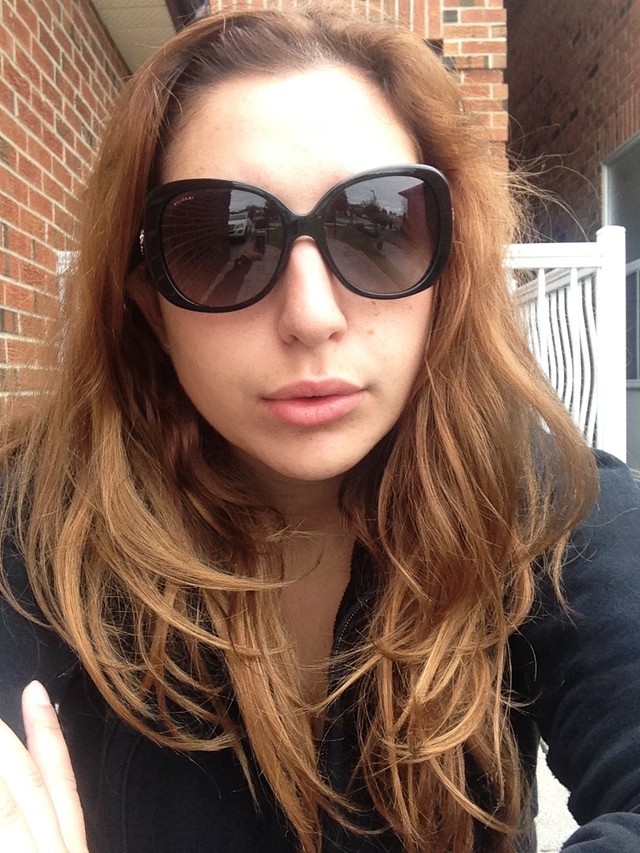 Woodbridge, ON
647-545-2747
cristina.mauriello@gmail.com
Going Above and Beyond Expectations & Turning Your Dreams Into A Reality.
Hello my name is Cristina Mauriello and I am currently taking the QC International Wedding and Event Planning course. I would describe myself as a well organized, a dedicated professional with a keen sense of fashion and impeccable taste. I have an eye for details and a passion for customer service.

I would describe my personal approach to be creative, unique and dedicated to making your special events big or small memorable for the guest(s) of honor as well as the attendees. I take the time to get to know what your dislikes and your likes are and really incorporate some of your character and fine tune your vision to create your special day.

Perks of having a professional planner is piece of mind your special day is being taken care of down to the last details as well as getting the best price for all the services required to make your day as you've always dreamed.

So if you're looking for a professional in the field to help you arrive at the perfect vision for your event and make your dreams a reality give me a call or email me today!
I've always been artistically inclined and a creative thinker/visionary. I am very hands-on and I enjoy the organizational aspects of planning as well as the glamorous side, such as the decoration and execution of an event. I place heavy emphasis on ensuring things go off without a hitch by meticulously planning out details and following up with vendors. Seeing my client's reactions makes what I do very rewarding and brings me much satisfaction!

I'm very ambitious, and I have great people/interpersonal skills. I have taken several languages at the University of Toronto; these languages include courses in French, German, Spanish, Portuguese and Russian. Communication is very important to me and I love learning new things. My aptitude in languages is due to my fascination in understanding my clients and being able to help people. I enjoy listening to and having a conversation with different types of people, from different walks of life, and I take the time to understand my clients so that I can be successful in meeting their every need to the best of my abilities.

I always go that extra mile in everything I do. My experience in this field is still fresh which I believe is an asset to potential clients due to my innovative thinking and flexibility I am able to take a vision to a whole new level specific to their needs. My International Wedding and Event Planning Certification also makes me more than qualified to provide clients with a professional and quality service ahead of some other firms and individuals offering a similar service. I have however, planned smaller parties and gatherings within the scope of my own family and friends events. In addition to a Christmas party and other smaller events in the corporate world through acting as a member of Bank of Montreal's Automotive Department Social Committee; events include fundraisers (raffles) and holiday/ year-round activities that I was able to plan collectively. All events planned were executed successfully.

Let me help you plan your next event and make memories that will stand the test of time!
Services
I am prepared to plan many different types of events including but not limited to weddings, corporate events, as well as personal events of a wide range and scale. No event is too big or small.

The following are some of the events I can help you with:

WEDDING:
• Wedding

• Honey Moon
• Engagement
 Party
• Bridal Shower

• Stags
• Bachelorette Parties
• Destination Weddings
• and many more…

PERSONAL

• Anniversary

• Birthday
s for all ages
• House Warming Party
• Coming of Age parties; debutant ball, Quinceanera, etc..
• Summer Parties
• Baby Shower

• Specialty parties
• Reunions

• Destination events
• Fashion shows
• Holiday parties: Christmas, New year's, Valentines day, Halloween, Mardis Gras, etc…
• Retirement Parties
• Fashion Forward events
• Theme Parties
• Era Parties
• Masquerade Ball
• Going Away Parties
• Tea Party
• Spa Party
• Night on the Town
• Sporting Events & Hobby Events
• Religious Rites: baptism, communion, confirmation, etc…
• Graduation Parties
• and many more…

CORPORATE

• Conferences

• Meetings
• Team Building

• Christmas Party

• Golf Tournament

• Retirement Party
• Fundraiser

• Picnics & BBQs
• Employee appreciation

• Destination events
• Holiday Activities & Parties
• and many more…


MY SERVICE PLANS:

Consultation Services… This involves sitting down with the client(s) and discussing the details, goals and vision for their specific event.

Planning and Preparation Package Services... Begins with a consultation. When I am hired I would follow through by finding the vendors and services needed for your event or wedding. All event details would be coordinated by myself right up to the day before it takes place ensuring everything will goes without a hitch.

Partial Services… If you've already started planning and/or you feel that it is taking up too much of your precious time, I am prepared to step in and provide you with the help you need. By filling me in on the planning already completed I will be able to extend my professional knowledge and know how to help you successfully execute your special event, big or small. Whether you would like me to take over or possibly collectively plan, I would be happy to help. This service would run up until the day before the event.

Day-Of Coordination Services… apply to any events, weddings, parties, activities, or ceremonies that you would like me to oversee the day they're held. Some tasks included, giving direction, problem solving, and I will be available whenever and for whatever I am needed.
…So the components are coming together and it's the special day. Whether you have planned it all or we have done so collaboratively and you would like to sit back and enjoy the day of your event, this service is for you. Ensure your special event runs smoothly by having a professional around to oversee the order of events and coordinate with vendors as well as troubleshoot possible issues that may arise. Let me take care of the details, while you sit back relax and enjoy.

Vision Services… Are you unsure of which vendors to contact and how to best communicate your overall vision for your special event or wedding day? Maybe you're finding it difficult to communicate this with professionals? This service offered includes a consult where I find out what your vision is and give suggestions and make arrangements with vendor contacts to achieve your vision. Let me assist you in bringing your vision to life and ensuring the mood, tone and decor of your event is exactly how you've dreamt it to be!

Complete Planning Services… includes planning the entire event or wedding and any other related activities. I would personally oversee and coordinate all of the activities on the day(s) they are held and help with any post-event tasks if required, for instance planning the honey moon, Stags, Bachelorette parties, engagement party, Bridal Shower, etc...
Testimonials
"Cristina is a true visionary, an avid listener and also very organized. I have known her for 5- 6 years now and she is a very genuine and hard working individual. She helps you to derive your true vision and define creative elements. Her consistency is evident as she beautifully weaves your theme and vision together through the various elements of your event. She really get's to the core of what you desire and helps you to take it that one step beyond to develop it creatively and make your event what you've always dreamed of. I feel lucky to have worked with her on smaller scale events of mine and will definitely be sending more business her way. I can't thank you enough for relieving my stress and helping me to create long lasting memories with friends, family and coworkers! "
Viviane
"I have been good friends with Cristina for a few years and I can tell you first hand that she is dedicated, kind, thoughtful, flexible, and creative. I know she will be successful in exceeding all of your planning needs and taking the stress off your shoulders. Give her the chance to take your vision, further develop it creatively and make your dream event a reality! P.s. I'll be calling you to organize my next big event, Cristina Thank you"
J