Miranda Segall
event planner , wedding planner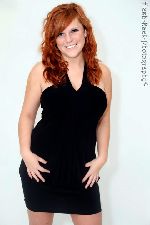 Edmonton, AB
780-909-3193
mirandaa_segall@hotmail.com
Piece of Cake Event and Wedding Consultants

At Piece of Cake Event and Wedding Consultants we create a unique experience for our clients by taking your own ideas for the event and combining our vision and expertise to create an inimitable concept and make your event a one of a kind.

Whether we are providing services for a wedding, company Christmas party or a successful fundraiser, we want every detail of the event to be both a pleasurable and a memorable experience.

We offer a host of packages and services, specifically tailored to the needs of each event.
My name is Miranda Segall and I am the Director and Lead Planner at Piece of Cake Evet and Wedding Consultants. We specialize in corporate event and wedding planning, as well as coordination and consulting services.

Our clients are the poeple who lead very busy lives. We want their event to be a unique occasion that reflects their personalities with elegance and style. They want to throw a party that will sweep their guests off their feet and keep them talking about it for years.

That's where we come in. To pull off a truly fabulous event you need a professional to guide you through the process and infuse creativity into every detail.

Thanks for visiting. We look forward to hearing from you!
Services
Piece of Cake Event and Wedding Consultants is a full service company that provides complete consulting services for weddings, corporate events or even successful fundraisers.

Our servies are available in Edmonton and all surrounding areas. Depending on certain circumstances we are also able to provide servies within other parts of Alberta. Please ask for more details.

The services in which we are capable of providing for each event includes:
Venue selection
Budget Management
Organization of Rentals
Catering and menu selection
Decor and tenting
Entertainment
Staff and security
Transportation
Specialty gifts
Event scheduling and vendor maintenance.

We are professional consultants and will use our expertise to help create memorable and stress free events.
_____________________________________________________
Testimonials
"Miranda Has a great way of turning a boring event into something spectacular"
Colin P - Edmonton Alberta
"Miranda is so wonderful to work with, she is extremely helpful, organized and very professional. Miranda looks after every detail making sure everything will run smoothly. I would definately recommend her services."
Marlene S - Edmonton Alberta