Kayleigh Green
event planner , wedding planner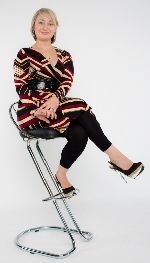 Moray
07919591574
amoreeventsuk@gmail.com
For all my skills in the art of event planning, what really sets me apart from the rest is my phenomenal attention to detail.

While i always make sure the main parts of an event are of the very highest standard, i honestly believe it's the little things that make the difference. That's why at my events, it's not just the quality of the décor, catering or service that'll catch your eye, but that of the cloakroom toiletries, the napkin folds, the smell of the flowers and all the other tiny elements that sometimes get overlooked.

Every detail matters to me, because you matter to me.
At Amoré Events UK, i'll ensure that any event you host is not just an event, but an experience - reflecting your status as a contemporary and on-the-pulse organisation. From small-scale client dinners through to cocktail parties, activity days, large-scale balls and much more besides, i'll plan an event that ensures you'll create not just the right impression, but a lasting one. My meticulous planning is exemplary, and my selection of venues, caterers, decor/production teams and musicians is without parallel.
Services
Wedding Full & Partial Services
Engagement Parties
Christenings
Stag & Hen Nights or Weekends
Birthdays and Aniversary's
Corporate Team Building Events
Product Launches
Charity Events
Auction Events
Feel free to ask even if we havent covered it above!!