Tanisha Cummings
event planner, wedding planner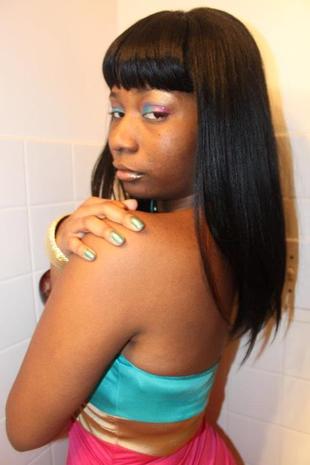 Chicago, IL
312-217-3145
nishasade@gmail.com
Your Event, Your Day, Your Vision, My Pleasure
My name is Tanisha Cummings. I truly have a passion for creating, organizing , and supervising every element of an event, meeting, and or gatherings. With a flexible, adaptable, positive, energetic, & get it done attitude, I welcome the challenges that can occur when planning events. I take great pride in my work, and I am fully dedicated to meeting the expectations of clients.
I have a BA in Marketing Communications from Columbia College. I also studied Fashion Design & Advertising at Southern Illinois University, and currently I am working on my Event & Wedding Planning Certification from QC Event Planning. I invested many years educating myself on what it takes to be a successful Event Planner. Now, I am ready to put my education and training to use.

I have experience planning many kinds of events, but majority of my background is in Corporate Events. I have done everything from setting up conference & meetings to planning the annual Christmas Party. As an event planner I believe any event is possible, and it is my job to make your vision come to life. My experience and education have taught me the necessity of researching event trends, handling clients, and preparing for the unexpected to plan events accordingly.

My skills range from business & project management to developing marketing communications, which includes designing print material, graphics, & layouts.I also take responsibility for set up, clean up, and all other grunt work needed.
Services
Baby Showers, Birthday Parties, Anniversaries,Graduation Parties, Family Reunions, Weddings, House Warming, Special Occasions, are just a few of the type of events I have done in the past.