Alyssa Mochan
event planner, wedding planner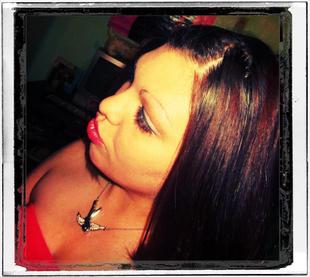 Rochester, NY
Enchantedmemories@aol.com
Meet a young, energetic and outgoing event planner... Alyssa. I'm a twenty-something who lives in New York and has a joy for throwing parties and planning events for people. I put a lot of time, work and energy into each event that I plan. I am just starting out in this field, trying to make it little by little on my own. I love to be creative and show that through my vision that I have of each event. Each event begins as a simple thought in my notebook, and ends up expanding into a real life party. Come join me on my journey as I help others plan their lives most cherishable moments.
I am currently enrolled in the QC Event Planning course, working towards my certification in this field. I also have some real life experience planning events for people. I have sucessfully organized and coordinated a surprise 25th Anniversary Party as well as a Family Reunion for my Grandmother's side of the family. I am in the process of planning a surprise 30th Birthday party for my Best Friend as well as a Bachelorette Party or two for some friends.
Services
Wedding Planning, Surprise parties, Anniversary parties, Bridal Showers, Bachelorette parties, Baby Showers, Engagement parties... etc..
Testimonials
"Lys, you did such a fantastic job with your parents party. When Beth and I get married, you've got the job!"
Eric Henry
"This looks so professional, you look like you have been doing this for years."
Gina Stevens