Jennifer McMcmillen
event planner , wedding planner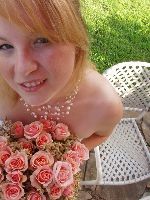 Killeen, TX
337-718-9605
jamcmillen@yahoo.com
Are you ready to have some fun?
Hello!

My name is Jennifer McMillen. I am a Special Events coordinator in the Killeen, Texas area. My design approach is what ever you place on the table, I will make it as close to your design as possible!!
I am currently working on my ISEC from QC and I am also working on degree in Sociology. I love planning events. I have really only coordinated small events, but I am hoping to build myself up to plan larger events. Will it be yours? I have planned several events for FRGs (Family Readiness Groups-- Military) as well as events for Veterans at my college, WCJC.
Services
I am looking to plan weddings, special events with the military as well as other events such as birthday parties.