Mary Ivanoski
event planner , wedding planner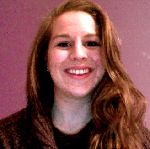 Coatesville, PA
610-383-0369
maryivanoski@gmail.com
Offering a worry-free way to throw any party on any budget!
From an early age, Mary helped her family design, organize, and plan countless get-togethers and shindigs. Her meticulous attention to detail makes sure things always run smoothly. Her passion for color, activity, and good food makes sure no matter what the event, everyone will leave smiling. She always wanted to be an event planner but wasn't sure how to start. After completing a Bachelor's Degree in Psychology form the University of Edinburgh, Mary began studying for her IEWP certification.
Qualifications:

• BA Humanities and Social Sciences (2011), University of Edinburgh
• Has attended 3 wine & pairings workshops from WSET
• Completing her QC certification in International Event and Wedding Planning
• 10 years' experience planning Birthdays, Casino Nights, Surprise Parties, Halloween Parties, Christmas Feasts, Charity Events, and more, all with great success
• First Aid certified
• Speaks conversational French and basic Spanish
• Dedication to learning, helping others, and always looking for a new challenge!
Services
• Birthdays
• Weddings
• Anniversaries
• Christmas
• Halloween
• Baby Showers
• Luaus
• Graduations
• Corporate Events
• So much more!!

For an attentive, intuitive planner for any occasion, please call or e-mail me! Although I am still growing as an event planner, I would love to help, advise, contact, or organize anyone or anything for your party. Thank you so much for your consideration!