Sheena Graves
event planner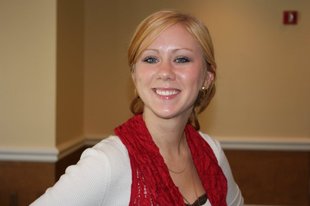 Orlando, FL
865-556-8191
SheenaGraves85@gmail.com
"You can have the event of a lifetime, in no time!"
Do you dream of the day you walk down the isle in 1st class style? Or maybe you have an idea for the perfect Milestone Birthday for someone close to you.
Whatever the idea or occasion I can help you put those dreams into motion!
Creativity is the key! Whether you want something out of this world or simple and traditional you can have the event of a lifetime, in no time!
E-mail me for more info!
My Name is Sheena, I live in the Orlando, Fl area. Besides cooking, eating and having a good laugh I love the feeling of turning someone's deepest desire for an event into a reality. When you can truly help somone turn their vision into a real life masterpiece, there is no greater joy!
That is my promise to you, to be creative, original, timley, passionate and attentive to your event and needs that go along with the event. I look forward to working with you in the near future!
Services
*Personalized consultations prior to hire.
*Assistance in planning and dreaming events into a reality.
*Help with Booking events, venues, caterers, decor and lighting specialists, MC's and DJ's, entertainment, hotels/transportation, photography and more!
*I work in the Orlando, FL area but can travel to surronding cities such as: Kissimmi, Maitland, Lake Mary, Daytona Beach area, St. Augustine.