Nadre Mark
event planner, wedding planner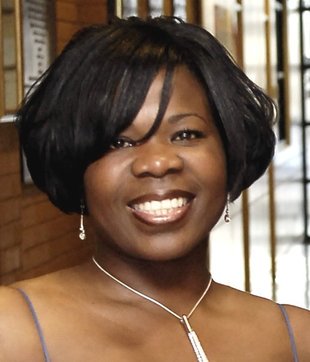 Mississauga, ON
416-629-7130
diva-link06@hotmail.com
Desired Occasions "The Art of Elegance - Bringing Elegance to Life!"
I am an extremely organized individual with a background of 13 years in successfully planning seamless executions of numerous amounts of social and corporate functions and events. I am considered a professional in management working with vendors, clients, schedules, travel, accommodations and many more. I have a successful track record of meeting tight deadlines and balancing priorities. My proven ability to deliver events of high quality and excellent standards has earned me recognition and I am confident that my skills and personality will excel through my work.
I work for a company called Lakeside Process Controls Ltd. I have been the companies' receptionist, administrative assistance and their event coordinator for the last 13 years. I have undertaken the responsibilities of planning our social and corporate events throughout the year. This includes the Annual Adult Holiday Party, Children's Christmas Party, Employee Appreciation Day, Summer Socials, Customer and Employee Seminars, Tradeshow Events, Internal and External Meetings/Trainings and many more.

Over the years, I have developed reliable and extensive relationships with many vendors such as caters, venues, decorators, floral arrangements, photographers and many more in the industry of event planning. Due to my successes at planning and understanding the importance of each event I have established and maintained a credible background.

I have found a career path that matches my interest and personality and wanted to expand my knowledge and creativity in becoming much more successful within the industry. I am currently enrolled in the QC School of Event & Wedding Planning and working towards achieving my certificate.
Services
Your Complete Wedding and Event Package

A dedicated Event Manager
Ongoing consultation and advise as required
Create budget plan
Vendor management and bookings
Complimentary initial consultation
Food selection
Add creative ideas to your special day
Create wedding documentation (pre-wedding, wedding, reception, post- wedding)
Create wedding and reception itinerary
Assist with selecting and booking an officiate for the wedding ceremony
Assist with selecting color scheme, theme, and style of the wedding and reception
Finding, negotiating, creating contract, and booking appropriate vendors (e.g. florist, caterer, photographer, baker, printer, videographer, musicians, transportation providers, wedding attire provided, etc.)
Assisting with the selection of wedding attire and accessories
Providing information to obtain a marriage license
Ceremony planning
Arrange venue floor plan
Attending and overseeing the rehearsal
Instructing the attendants about their duties
Directing the processionals, recessionals, and receiving line
Reception planning
Wedding day coordination
Provide a stress-free day for the bride and groom


Catering Management Package

Committed and trusted catering contacts
Restaurant contract review and negotiation
Ensure table arrangements are setup appropriately for either buffet, family style, butler style appetizers, or plated meals
Coordinate food tasting meetings
Finalize menu details
Call catering vendors with guest list guarantee
Obtain final invoice for review
Collect insurance and liability information for client and venue
Ensure all health and safety standards are in compliance
Organize and coodinate menu cards on guest table
Oversee the catering staff and kitchen
Determine required number of waiters for each table
Oversee special meal requirements
Manage and set-up post reception requirements as per clients request (dessert table, late night table, entertainments etc..)
Ensure contract has been followed
Testimonials
I met Nadra through my work and she is an organizer of all of our company events. I noted how involved and in control she was and when I got engaged I decided to hire Nadra as my wedding planner. I suggest to any bride to get a wedding planner. The moment Nadra and I agreed to work together I felt a load off my shoulders. With Nadra's positive attitude, superb organizational skills and professionalism the wedding planning actually became fun and enjoyable. Nadra provided the tools and knowledge to lead us step by step through the wedding planning process and keep us as close as possible to our budget. Nadra's outgoing personallity guarantees an amazing relationship with any vendor, which is extremely important both for the level of service your wedding will receive as well as the ability to negotiate costs. With Nadra I am able to concentrate on my career full time, go to school and have a life, without falling behind on the wedding planning. The wedding is fast approaching and I am very confident I am in good hands.
Anna Rudakova