Honey Domingo
event planner, wedding planner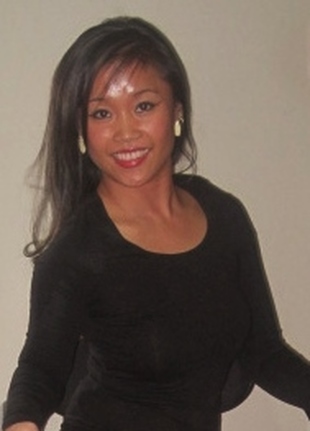 Windsor, ON
519-995-8706
honeycoiewp@live.com
" Turn your perfect event and dream wedding into reality!"
Honey & Co. Premium Events and Wedding Planning

* Honey&Co. was established in 2009 as Non-Profit Organization that only dealt with Events such as fashions shows, fundraiser events etc.
* Honey&Co. graduated from QC Career School for their Events and Wedding Planning Program in 2012.
* Honey&Co. Premium Events and Wedding Planning was born.

I have always been passionate with event planning starting with small parties with family and friends. As years went by, I started to develop love and passion in event planning and as my ambitions grew; wedding planning was added. I am a people person, hard worker and definitely dedicated to any events I made commitments to. The rewarding feeling I get when I see my clients face when everything they dreamt of came true is priceless. Its what keeps me going and encourages me to plan more events for the simple reason of witnessing my clients expression of satisfaction and gratitude on their faces.

Mission is making sure that your dream wedding and your special event will be most memorable and exquisite.
Vision is ensuring that the service Honey&Co provides for your event is to your satisfaction.
Services
My services for WEDDINGS will include Client Consultation with you and your fiancee discussing about budgets and who's my go to contact if needed. We will talk about prices and narrow down to what kind of service you are looking for.
I will be providing the Platinum Package which means I will deal with everything from, venues, catering, flowers, reception venues, DJ's, bands anything that will make your special day smooth. With this service you probably have a vague idea of what your wedding will be like and you want me there for support and advice for your big day and to help you make it happen.
I also provide the Gold Package which means you already have most of your wedding planned but you want someone to do planning you don't have enough time for. For example making sure the venue is how you wanted, the linens and centerpieces are what you wanted, the lighting, call the DJ, visit the venue, negotiations, etc.
or Silver Package which means, you only want me there a day before and the day of your wedding to double check you have everything the way you planned it. I will see to it that everyone is at their designated place at the appropriate time. I will be there to ensure you are just there to have a good time without a panic!

Now my services for all your perfect EVENTS whether it's corporate event, retreats, birthday's, your milestone parties like 60th birthday, communion, graduation and Weddings etc. I will be there to make sure it's flawless.
Client Consultation we'll be discussing about budgets and the big picture of your event.
This service will be totally up to you, you can still pick any package you want to what you need me for but if its for Corporate or Retreats I will be there for the whole event before and after.