Brandy Delasbour
event planner , wedding planner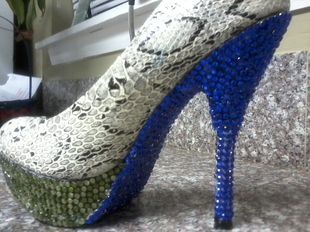 Hinesville, GA
912-492-3631
brandyclark27@yahoo.com
You name it and we plan it.
Hello everyone im Brandy Delasbour and im a wedding and event planner. My passion in life is to make your special day memorable. I enjoy making others happy,satisfying my clients and sending them off knowing it was a job well done. I may be new to this but im am at my best at all times. God has truly blessed me and im ready to bless others.
I have been in GA for over 15 years so im familiar with the Hinesville area. I've attended Bradwell Institute and I have completed my GED. I am a student at QC event and wedding planning school and I believe that I am perfect for this profession because I can get the job done. I can multitask without getting stressed,I work by a time frame,I know my resources,im loving,genuine,and Im a peoples person. I hope that you all give me an opportunity I truly appreciate your time.
Services
Baby showers,birthday parties,weddings,social gathering,corporate retreats,etc. We can assist in all areas and if we couldn't assist your needs we'll be glad to find someone who can. We can set up and take down events.We can provide uniformed service and servers. We are here to serve you wants and desires.I hope that the information I have given you was helpful enough to plan your next event here with me. Thanks for taking the time to acknowledge me.