Monet Foxx
event planner, wedding planner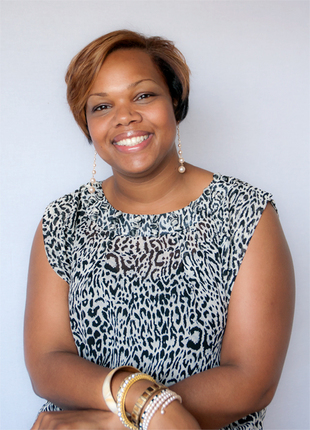 Boston, MA
617-997-3986
monetfoxx@gmail.com
Your Event is Our Business!
Monet Foxx Signature Events where Your Event is our Business! With over 15 years of event planning experience, Monet Foxx Signature Events continues to take a client-centric approach, treating each client's event as the 'only' client/event. We provide a superior attention to detail and deliver excellence with each event as our standard. The 'star' treatment you experience is likened to no other. We take the time to carefully listen to our clients needs and desires, then transform that vision into a spectacular reality.
Monet Foxx Signature Events has worked on the successful production of album release parties and other special events relating to brand/artist development and awareness. We have also worked with radio and television stations, producing listening parties, annual hair shows, and concert series'. We have acquired strong working relationships with high end vendors and suppliers allowing us to negotiate pricing, which is an essential benefit that we extend to our clients. We are innovators of event planning and hope to work with you on your next 'Big Thing!'
Services
At Monet Foxx Signature Events Your Event is Our Business!
We offer a range of services including:
1. Venue selection: From intimate and classic spaces to extravagant halls, we can help you pick the perfect location for your perfect event!
2. Menu selection: We take serious consideration into the preferences of our clients AND their guest, all menus are carefully and tastefully selected to ensure a truly memorable experience.
3. Guestlist/RSVP: we can add/delete guests, call to confirm their attendance, and monitor food restrictions.
4. Budget development: The last thing you want to have to worry about is going over budget and trying to determine which products/services you will need to cut out or replace..we have a broad network of suppliers/vendors which allow us to stay within your financial parameters without losing the quality of your event.
5. Procuring the appropriate Vendors/Suppliers: (photographers, florists, entertainment, decor, etc.), We take the guesswork out of the numerous options out there to ensure you always receive the best quality while maintaining your budgetary instruction.
6. Cake selection: This is honestly one of our favorite parts; we can assist in locating the perfect vendor to suit your taste, quality, and personal preferences.
7. Seating/Floorplans: Working within a blank space to create a 'new' space can be quite frustrating for most of us, but we have the creative talents necessary to transform the venue into Your event space..yes, that includes bells and whistles! All this will be done while making sure that your guests are seated next to someone that they can actually stand.
8. Decor: we allow your vision to become reality with creative concepts that is guaranteed to leave a lasting impression on you and your guests.
9. Project management: We can assist you with ensuring that your plans are realistic from a time and budget perspective and make any necessary adjustments.
10. Day of coordination: On your special day, the last thing you want to know is that your flower girl spilled red juice on her beautiful white dress or the 'best man' is still a bit wobbly from the previous evening..this is where our expertise and professional relationships come in to save the day so you can relax and enjoy your experience.
11. Travel/destination: We can take care of all the details related to destination weddings and/or out of town guests travel and lodging.