Wacey Adrian
event planner, wedding planner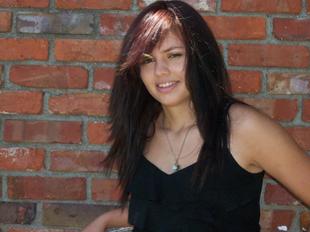 Osceola, MO
417-309-3966
wja94@yahoo.com
"Just Say Yes."
I needed a fun and creative career that was new to my area. I found that event planning allows me to be creative, yet face each event as a new and exciting challenge. I can help others achieve the wedding or event of their dreams, make their event the occasion of their dreams, and create wonderful memories that my clients will cherish for years to come.
Although a quiet person, I've grown up in a faith based home, and traveled all over the country, meeting people from many different cultures and backgrounds. I feel this enables me to bring a great deal to the table from my personal experience. I've developed (and am still developing) many great resources and vendors that will help me create amazing events for my clients. I have established friendships and resources as a great knowledge base to meet all of my clients' needs.
So, although young, I am ambitious, have grown up in the business world, and have a passion for making people's most special occasions unforgettable. I want to make my mark on my community and the surrounding area.
Services
Package #1-
This package is great for the client that would like me to plan all aspects of their event.
It includes:
-Initial consultation, to establish budget, number of guests, and other main components
-Phone calls and additional consultations throughout the planning process
-Scheduling and attending fittings and vendor meetings
-Examination of service contracts
-Selection of event site(s)
-Invitations
-Engagement party
-Day of event coordination
-Transportation
-Accommodations
-Event etiquette guidelines
-Rehearsal
-Selecting flowers, menu, music, etc.
-Assistance with décor and design

Package #2-
For the client who needs assistance on the day of the event
It includes:
-Initial consultation
-Phone calls and additional consultations throughout the planning process
-Event coordination and direction
-Event etiquette guidelines
-Assistance with vendors
-Rehearsal
-Transportation

Package #3-
Includes a combination of any of the above services, according to your needs.

Contact me for your free consultation and we will determine which package is perfect for your event!