Fatima Anwar
event planner, wedding planner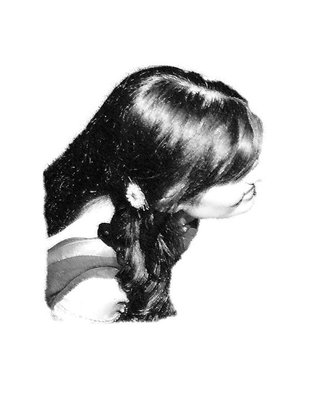 Toronto, ON
647-622-8842
fatimanwar88@gmail.com
Helping you make all those precious memories memorable!
My name is Fatima Anwar, and I am here for you to make your memories memorable. I will work with you from the beginning till the end and make sure that your event goes exactly the way you wanted it to. I will work on one event at a time so I can give all the time to your event and make it perfect. My personal interest in event and wedding planning is a huge asset because I can assure you that I do not plan events for money. My only goal in event planning is to satisfy my clients and I will go to any extent to do so. I will mix the "old traditional" and the "new and modern" to make all my events very unique and therefore they will all be memorable in their own ways. I want to make you comfortable while working with me and I want myself to enjoy the wonderful experience of working with you.
I have been living in Canada for the last thirteen years and in these years I have helped many of my friends plan their birthday parties, weddings and other events. Event planning has been my passion since I was very young. I have planned almost all the events in our family and I never get tired of doing it. Unfortunately I was not able to do any event professionally because of my studies. I have done BSc in biology at York University. After finishing bachelors I realized that I could not live without planning events so I came back to planning events. And I plan on doing this for the rest of my life!
Services
I can plan any kind of events for you and plan them according to your specifications. These events include but are not limited to:

Birthdays
Weddings
Christmas party
New year's Party
Halloween Party
Religious Parties (Eid, Diwali, Holi, Hanukka, Basant etc)
Bridal shower
Baby Shower
Fundraising Party
Graduation Party
Corporate Events

And in these events the services I will happily provide are as follows but not limited to these:

Event consultation (Free) – A meeting where we will sit down and discuss the budget and the theme

Décor selection – I will personally contact décor professionals and pick some décor ideas that I think you will like and they match your theme. And then I will arrange a meeting with you to select which one you like (if you don't like any I will arrange another meeting with the décor professional, where you can come along and decide which one you like).

Flower selection (if required) – (same procedure as above)

Cake selection (if required) – (same procedure as above)

Wedding gown selection (if required) – (same procedure as above)

Bridesmaid dress selection (if required) – (same procedure as above)

Entertainment – Depending on what kind of entertainment is required, I will do my best to get you exactly what you want by contacting professionals. (Different language entertainment can also be arranged)

Photo/Videography – I will help you select a professional through my personal experience of planning personal events within the area. I will make sure that your event is captured perfectly and that you can always look at the pictures/video and enjoy the whole experience through it.

Make-up/ salon selection (if required) – I will arrange meetings with some of the professionals in the area to do a trial version of the make-up, so you can pick the best one out of all and look absolutely beautiful on your special day. (Meetings for larger groups can be arranged with discounts)

Venue selection (if required) – (same procedure as above)

Invitations (if required) – (same procedure as above)

Transportation services (if required) – (same procedure as above)

Favors selection (if required) – (same procedure as above)

Caterer selection – Depending on the type of food required and other specifications for the event, I will arrange meetings for tasting the food. And then you can decide upon which one you like best. (Vegetarian or non-veg, Halal food, Kosher food can be arranged)

Please kindly contact me for the rate. I look forward to working with you! :)