Tiana Sandu
event planner, wedding planner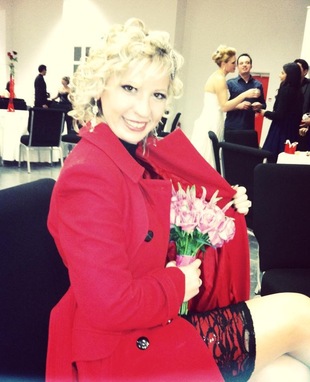 London
07428760180
tati21091984@hotmail.co.uk
Planning and executing events from start to finish especially 4 U!!!
If you are looking for someone to take the stress off your shoulders in planning your special event, then you are in the right place.

My name is Tiana Sandu and I am originally from the Republic of Moldova. I have been residing in London for the last five years. I am fluent in English, Romanian, Italian and Russian. I have successfully completed my diploma for International Wedding and Event Planning and I cannot wait for my first real assignment!
I am already familiar with the wonderful world of planning and organizing special events. I am often organising various parties for my family and friends and the feeling to be part of it from the start to finish is just amazing. Also at this time, I am helping a dear friend to organize a classical concert taking place in September 2012 in central London.

My objective is to build strong relationships with my clients, plan, organize and execute every event exactly the way they wish as I believe that every occasion is truly unique. I possess creative ideas and a natural ability to carefully listen and determine the best way to get great results tailored to their needs.
Services
I offer a various range of services from advising how to best plan an event to fully implementing every detail giving you absolute freedom to enjoy your special moments without a worry.

I am more than happy to assist you in your dream weddings; surprise Birthday parties; Corporate Events or any other special occasions that need my magic.