Jodie Smythe
event planner, wedding planner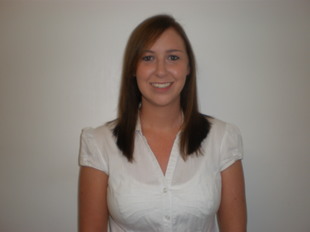 Surrey
07551919695
SmytheSpireEvents@hotmail.co.uk
Let your event Spire beyond imagination
My Name is Jodie Smythe; I am 25 years old, born & living in Surrey, UK.

I am new to the industry and currently still studying the Event & Wedding planning course and it is going extremely well. I am thoroughly enjoying the course and learning more about the industry on a whole.

I am the type of person who would go above and beyond to make any clients experience with 'SmytheSpire' the best possible and it would definitely be an event not to be forgotten. My organisation, creativity and communication skills along with your input and wishes will be a great recipe to a successful event beyond your intial vision.
My Background
I have worked since I was 17 years old, deciding not to go to university and getting straight into the real world of work. I started off in retail as a weekend member of staff and within 2 years made my way to a supervisor role. After that I worked abroad for two summers in 2008 & 2009 and since then I have had various admin roles. In January 2013 I began working for a Luxury Brand as a customer service co-ordinator and within 18months moved up and took on the role of Marketing Assistant covering maternity leave.

Education
I attended secondary school graduating with a number of GCSE's A-C grade and went on to do my AS and A Levels in 6th form college.
I am now studying this course and look to complete by the end of February 2015.

Experience
I have planned a number of birthday Parties, Surprise Parties and weekend breaks.
My first event was a surprise 50th Birthday Party which involved the task of arranging flights and accommodation for a group of 8 people coming from Ireland. The outcome of the party was more than I could of imagined and the client was over the moon. That first experience of event planning is what inspired me to do something about my passion and apply for the course with the QC school.

Most recently in 2014, I have successfully carried out two corporate events at The Savoy Hotel in London and one at The Lowry Hotel in Manchester. This was for the Luxury brand I am working for so the details and structure of the day were vital making sure our guests experience a day of luxury.
Also, in December 2014 I co-hosted the work Christmas Party which was a huge responsibility, but also turned out to be a huge success.
This year I am again in charge of planning the 2015 Training Days, we are sourcing a new venue this year taking the brand in a new direction so I am enjoying the research part of the planning at the moment.