Samir Gupta-Chaudhary
event planner, wedding planner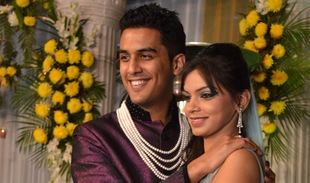 Isleworth
samir.gc@gmail.com
You Dream, We'll Deliver
It is generally said that marriages are made in heaven and solemnised on earth. The team at Knots Forever believes that whether or not marriages are made in heaven however when it comes to solemnising it we truly believe in creating heaven on earth.

We are a team of two and having gone through the tough grind of organising our own wedding we now recognise the importance of a wedding planner who could save the couple from a world of inconvenience.
Samir has 4 years of Relationship Management experience with RBS, and a year's experience in project/change management with the same company.
Prior to working with RBS he had a year with a debt consultancy & over 2 years experience in the Estate Agency industry.

He has many transferrable skills, excellent interpersonal skills, a proven record in dealing with the public effectively and a very high attention to detail. He will be handling the business, legal & sales sides of this venture (Finance, Sales & Business Planning)


Reetika has over 3 years in media & journalism working with established & respected newspapers and magazines in India.
She is an innovative and creative individual, drawing on her experience Reetika also has excellent public interpersonal skills & has the necessary skills to draw the relevant information from potential customers & transform their creativity into reality. She will be handling the marketing & communication sides to this venture.
Services
Our services include but are not restricted to:

Dedicated "on site" consultant to manage the event through
Complete Wedding Itinerary
Floristry
Photography/Videography
Interior Design (including Themed Weddings)
Catering
Tailoring
Fashion
Wedding Cards