Charlynne Bryan
event planner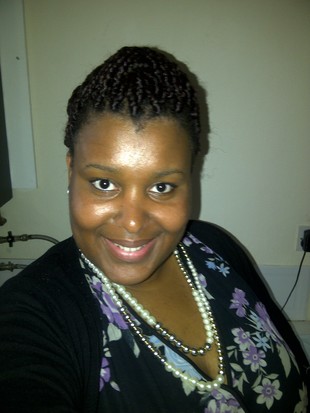 London
07799856562
charlzbusiness@yahoo.co.uk
Whatever the event, the right touch will make it perfect!
My name is Charlynne and I am a student on the International Events and Wedding planning course with QC Events planning school. Ever since I was a little girl I dreamed of weddings and parties and what they would be like. When I planned my own wedding in 2010 I knew that Event and wedding planning is what I wanted to do for the rest of my life. I am a creative individual with an eye for detail as well as a vision of the big picture. I approach every new venture as a clean slate upon which to create a beautiful and artistic picture. My ability to draw on ideas from a variety of sources and combine them harmoniously is what has always set me apart from everyone else.
I have planned my own wedding successfully and on a limited budget and time schedule, showing my ability to work on a schedule and a budget. I regularly plan parties to entertain guests and these parties include regular summer barbecues as well as a yearly Christmas secret Santa party. Currently I am working on assisting a friend with the planning of her wedding. Occasionally I am approached by friends who tap into my ideas for inspiration to plan their own parties. I really enjoy working with people and knowing that I was able to satisfy my guests. For this reason I have decided to make a business of planning events and wedding as this is my passion.
Services
The services I offer are planning for personal events including weddings, birthdays and anniversaries, themed parties, hens, showers, BBQ's, Christmas and Easter events as well as funerals. I will offer full consultations and cater a service which will fit the needs of the client, connecting them with the right individuals who will make their event a spectacular success. This will include:

- Venue finding
- finding and negotiating with all major vendors (caterers, florists, balloonists, photographers, hair and makeup)
-Full or half event planning
-event managenment
-crisis control throughout the event
-or if all you need is suggestions on how to make your event spectacular then that is what will be offered.