Marla Gomes
wedding planner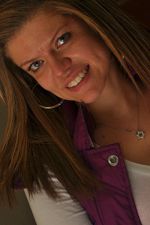 Tri-State Area, NJ
201-673-2001
weddingbymarlagomes@hotmail.com
Planning your wedding with class without going over your budget.
Is no surprise that the economy today is changing dramatically the way the bride and groom expect to enjoy their wedding day. They believe that taking charge of all the tasks regarding the wedding can save them money and time.
Unfortunately, during this process the couple loses tracking of vendors, quality of time and control of expenses.
I believe that to unite elegance and glamour you don't have to expend lots of money. You can get your signature wedding without going over your budget with a professional guide that has the experience and knowledge to recreate your dreams, making that day unique, unforgettable and unbelievable...
Growing up surrounded by the magical feeling of a wedding day and being able to bring all that happiness and tears of joy into someone's life has made me passionate by my career.
While some natural skills helped me during that process, it was very important to know that I had by my side a certified program that trained me in all aspects of the wedding and social events related to the industry, including experimental learning.
My job as a wedding planner, wedding consultant or wedding coordinator is fun, interesting and rewarding. It's all about the bride and groom!
I truly hope that I can develop my wedding planner skills and turn all of that passion into a story of success on the happiest day of your lives...
Services
If you are not sure that you can afford a wedding planner but desperately want someone to give you advises or help, don't hesitate in contacting me. Together, we can create a professional service to suit your specific needs.
I have plenty of options and I'm trained to work within a variety of budgets.
Don't worry if you are extremely busy or have difficulty in handling all the details from contacting vendors, negotiating payments and coordinating tasks. A "Full Planning" will be perfect to ensure your day goes by smoothly.
Sometimes, you might have secured the wedding and reception site and have contacted vendors but need some professional guidance, with a "Partial Planning" package you remain hands-on, doing much of the decision on your own.
You can also request my services to oversee things on the evening before and actual day of the wedding. The Week/Day of Planning will give you time to relax and enjoy your day as a guest of honor.
With a multicultural background, I can serve the Spanish and Portuguese speaking community as well.