Cath Davies
wedding planner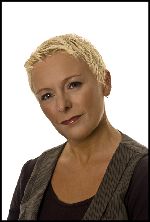 Carmarthen
trulymadlydeeply@gmx.co.uk
Hi, I currently live in Carmarthen, South Wales and until recently I have had a career in optics as a contact lens fitter (although I have always had my hand in some design project or other). At present I work part time in retail and the rest of the time I am ferrying my two children around from one sporting event to another.

My approach to design is to provide a finished project that exceeds the expectations of the client. No detail is too small!
I have always been interested in fashion and design, so it was a natural progression after completing my A levels to go to Art College, where I studied Fashion and Textiles to a Higher National Diploma level, which I passed with Merit.

Not long after completing the HND, I married and started a family, so I didn't pursue a career in fashion, although I continued to design and even studied an interior design course while working.

Now that my children have become less dependent on me, I have decided to return to my first love - design. Being able to use my passion for design to help couples make their wedding day special is for me a dream come true.

I have helped organise a couple of local fashion shows, a grand reopening for my place of work(including contacting local companies for donations for a charity raffle) and after years of working in the public sector have plenty of experience with people.
Services
As a wedding Planner I offer services from a complete package - arranging everything from the venue to the vendor's, to a helping hand in the right direction with a guide to follow if the couple wishes to organize everything themselves, but just need the basic information.

I have built good relationships with a variety of businesses and any discount that I receive is passed on to the couples.

The initial consultation is free, after which the couple can decide which service they want, and a price will be agreed.